Session 1
Aligning the Stars: How the PASS Program supports the success, transition, achievement and retention of diverse student cohorts
Melissa Zaccagnini, Associate Director – National Centre for PASS, Peer Learning Manager
Melissa Stephen, Peer Learning Coordinator
University of Wollongong
Presenters from the National Centre for PASS at the University of Wollongong will profile this highly acclaimed academic peer mentoring program, which has become a flagship support of learning initiative across the Australasia region in the last 10 years. This evidence based presentation will use data from 14 years of PASS operation at UOW to outline how the program can be utilised to meet a diverse range of institutional goals. In addition, presenters will also showcase a number of other newer UOW peer based programs, that have been designed and successfully implemented using transferable elements of PASS – highlighting the value of PASS in supporting the establishment and operationalisation of new programs as need arises.
Melissa Stephen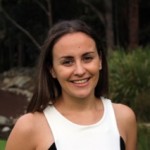 Melissa Stephen is the Peer Learning Coordinator at the University of Wollongong (UOW). Melissa has been involved in a variety of Peer Learning Programs for over 6 years in a diverse range of roles, firstly as a student and now as a full time staff member. In her current position, Melissa assists with the coordination of the PASS@UOW Program and other Peer Learning initiatives which employ some 120 senior students. Melissa is a winner of a National Peer Leader Award for Outstanding Contribution to Student Learning.
Melissa Zaccagnini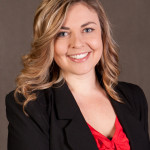 Melissa Zaccagnini is the Associate Director of the National Centre for PASS and the Peer Learning Manager at the University of Wollongong. As a certified National Trainer of PASS, Melissa has delivered accredited supervisor training and provided ongoing support to hundreds of tertiary staff from across the Australasia region. Melissa has held a range of roles in which she has managed the design, development and delivery of projects related to the use of peer based programs. Melissa has also completed a Masters of Education (Adult Education) with Distinction and regularly delivers presentations and publishes on aspects of PASS and Peer Learning.
Session 2
Optimising direct entry success: Designing an online transition course for students beginning university at second year
Dr Mark Symmons, Monash University
Increasing numbers of students are entering tertiary courses at second year level, with advanced standing/credit for first-year content. While this signals to the student that the university deems them capable of entering their chosen course at the advanced stage, many of them struggle with transition to a new learning environment. They may have gained the necessary discipline-specific knowledge or have relevant industry experience, but they are often not well prepared for studying at university after their experiences of secondary school and TAFE college. This can put the students at a significant disadvantage compared with their second-year colleagues who have had a year of university to acclimatise to university learning, often supported by a myriad of transition pathways and programs designed to ease them into university at the beginning of their course. Requiring or urging the direct-entry second-year students to attend first-year transition programs is not likely to be a popular or practical solution. A number of institutions offer transition programs for direct entry students, often at course or school/department level. These programs and activities are often ad hoc, informal and isolated; they are not necessarily of poor quality or ineffective, but rather not well supported.
The Commonwealth Office for Learning and Teaching (OLT) has funded a project that aims to develop a transition "course" that second-year direct entry students can complete just prior to starting their university studies. It will include a standalone generic "studying for success at university" backbone with space for discipline-specific modules that can be added by others. It will be possible to deliver the modularised course in a face-to-face mode or supported online mode, or offered as an online self-paced option.
The intended purpose of this interactive workshop is to capture the experiences of other academics planning or running second-year entry transition programs, those dealing with these students, or those with other relevant expertise or experience.
Dr Mark Symmons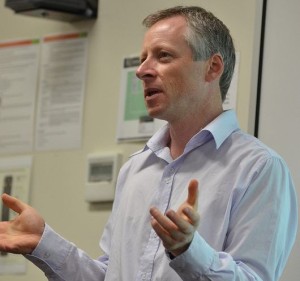 Dr Mark Symmons is leading this OLT project. He has significant experience developing and delivering content in online and mixed modes and has taught in both VET and HE contexts. He has a wide variety of research interests and has published more than 75 peer-reviewed papers and attracted more than $4 million in funding for projects in fields including road safety, university teaching, environmental psychology, and other areas.

Session 3
Social Inclusion in Higher Education in Australia
Suzanne Trinidad, NCSEHE – National Centre of Student Equity of Higher Education
The Australian Government's focus on social inclusion has been the driving force for collaboration in the higher education (HE) sector, where partnerships have been formed between disadvantaged school communities and universities to raise aspiration and achievement (Armstrong & Cairnduff, 2012). Given the paucity of research in Australia focussing on such partnerships, holistic approaches to HE collaborations are examined for their contribution to the social inclusion agenda. Adopting a social-ecological theoretical lens, these partnerships are examined for their contribution in raising aspiration and HE participation among disadvantaged populations. Given the complexities implicated with HE social inclusion interventions, social justice oriented evaluation frameworks are advocated.
Session 4
Bridging the Gap – From Secondary Schools and other pathways to Higher Education Communicating & Collaborating; Transition Understandings, Innovations & Ideas
Moderator: Sally Kift
Panel Composition: 3 Secondary School Members & 2 Higher Education
Secondary: 
Mandy McConnell (Careers Adviser Barham High School NSW)
Angela Di Sotto-Hames (Mathematics Teacher Bradford College. Adelaide)
Doug Hughes (Careers Adviser Willyama High School Broken Hill NSW)
Higher Education:
Dr Kathy Egea (Senior Lecturer UTS. FYE Coordinator)
Dr Ann Luzeckyj (Senior Lecturer Flinders University. )