About
Of the 1.3 million plus students studying in Australian Higher Education institutions, more than 14% are studying via distance education or online, with this number rising by more than 50,000 since 2004 and continuing to increase. Despite this growth, the retention rates of students studying via distance education continue to be a cause of concern with withdrawal rates significantly higher than for those students studying on campus
This Special Interest Group (SIG) aims to develop a Community of Practice for those involved in or interested in distance education and online learning, including research and practice associated with the design of learning experiences, online teaching and online and distance student support. The SIG will provide a venue to discuss and share ideas, resources, best practice and engage in thinking and debate around related issues.
Session Structure
In order to provide participants with a broad view of successful practice across the sector, each participant is asked to come prepared with a5 minute presentation of a successful initiative, program or strategy from their institution. The first hour of the SIG will be devoted to this sharing forum.
The final 30 minutes of the SIG will be a facilitated discussion regarding the establishment of an ongoing community of practice around Distance Education and Online Learning.
Convenors
Liz Smith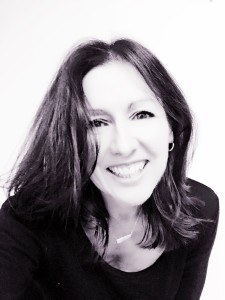 Director, Academic Success, Strategic Practice Leader Distance Education,
Charles Sturt University
Liz Smith is Director, Academic Success and Strategic Practice Leader, Distance Education at Charles Sturt University (CSU). This portfolio has responsibility for supporting the transition, academic success and retention of students together with raising aspirations of school students to consider university as a realistic option. With more than 25 years' experience in the education sector, Liz has had a variety of teaching experience to inform her practice including the K-6, special education, TAFE and University settings. Her experience is distance education is extensive including having been a student at 4 different universities in distance mode. In her first role at CSU as an instructional designer, Liz worked on the development of a wide range of distance education courses that were delivered primarily via printed materials, teleconferences and residential schools. In 1997, Liz was part of the team that trialled the first CSU online subjects for distance education students. Since this time she has moved to more strategically focussed roles having been involved in multiple aspects of distance education including student support, the development of the online environment, curriculum design and teaching and learning.
Liz has been nationally recognised for her work in supporting the first year experience and student learning. In 1999 Liz was awarded a CUTSD Grant for the evaluation of technology based projects as well as an ASCILITE (Australasian Society for Computers in Learning in Tertiary Education) Award for Exemplary Use of Technology in Teaching & Learning in Tertiary Education. In 2008, the STUDY LINK Program which Liz was responsible for developing and managing over a ten year period was awarded the CSU Vice Chancellor's Award for Programs that Enhance Learning. The following year, Liz led her team to an ALTC Citation for Outstanding Contribution to Student Learning (First Year Experience) and also the prestigious ALTC Program Award for First Year Experience. In 2011 Liz won an ALTC Citation for Sustained Excellence and Leadership in the Support of Students and their learning during their first year of university study. Liz speaks regularly at national events and was a member of the national project team: Effective teaching and support of students from low socioeconomic status backgrounds. Liz is an OLT assessor, a member of the organising committee of the STARs Conference and a reviewer for the International Journal of the First Year in Higher Education.
Professor Barney Dalgarno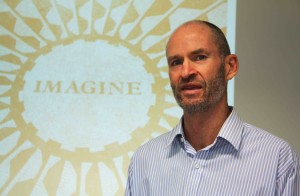 Co-Director of uImagine,
Charles Sturt University
Professor Barney Dalgarno is Co-Director of uImagine, Charles Sturt University's Digital Learning Innovation Laboratory responsible for leading innovation in Online Learning across the institution. Professor Dalgarno's research contributions have been in three broad areas: the relationship between learning technology and learning theory; learning in polysynchronous learning environments, including 3D virtual environments; and university teacher and student attitudes towards and use of learning technologies. He has obtained numerous grants and consultancies for research into learning and teaching including 5 OLT and ARC grants and has authored over 70 refereed publications. Professor Dalgarno has received recognition for his teaching in the Education and Information Technology disciplines including ALTC Citations in 2007 and 2011 and a 2013 Ascilite Fellow Award for outstanding contributions in the exemplary use of and research into technologies for teaching and learning in tertiary education. He is also a lead editor of the Australasian Journal of Educational Technology.
Dr. Don Olcott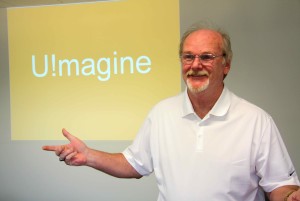 Professor of Educational Leadership and Open and Distance Learning; and Co-Director, Partnerships and Outreach
uImagine Digital Innovation Laboratory at Charles Sturt University

Dr. Don Olcott, Jr., FRSA, is Professor of Educational Leadership and Open and Distance Learning; and Co-Director, Partnerships and Outreach,  with the uImagine Digital Innovation Laboratory at Charles Sturt University in Australia.  Dr. Olcott is former Chief Executive of The Observatory on Borderless Higher Education (OBHE) in the UK (2007-2010), former Chairman of the Board of Directors and President of the United States Distance Learning Association (USDLA) and is a 2010 EDEN Fellow bestowed by the European Distance and eLearning Network (EDEN) for his leadership and contributions to European open and distance learning.  During 2014, he has also worked on major projects with Microsoft Worldwide Education, the African Virtual University (AVU) and with the British Council in the UK and Columbia.   Dr. Olcott was the 2013 recipient of the International Council of Distance Education (ICDE) Individual Prize of Excellence for his leadership and contributions to global open and distance education.  Don holds dual Canadian-U.S. citizenship.  Dr. Olcott was inducted in to the United States Distance Learning Association (USDLA) Hall of Fame in May 2014.  Dr. Olcott's research interests include leadership and innovation in open and distance learning, language and culture in cross-border/online higher education, sustainable ODL and OER business models, innovative learning design models for ODL, and open educational resources (OER).