About
This Special Interest Group aims to provide a space and place for those coordinating an institutional level approach to the First Year Experience. It is proposed that this session will include:
a discussion of topics, opportunities and challenges of common interest;
sharing practice; and
the development of a strategy for ongoing communication and collaboration.
As a starting point, we propose the following discussion points (with the certain knowledge that others will emerge):
How to implement transition pedagogy
How to build a FYE community of practice across the institution/ Faculties
How to collaborate on research
How to conduct evaluation
How to work with data
How leverage online communication tools and learning environments
How to integrate cultural perspectives
How to keep sane!
Convenors
Dr Kathy Egea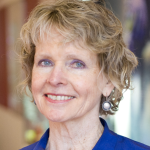 Kathy Egea is the First Year Experience Coordinator at UTS, a role that has been operating since mid 2011. Her role includes growing a wide network of academics and professional support staff, designing and managing a series of university wide forums on FY pedagogical practice, manage and support the FYE grants within the academic community, work with faculty FY transition experience coordinators, and contribute to initiatives within faculties in FYE transitional academic practice. Kathy works closely with pathway staff within Equity and Diversity Unit, as well as academics in teaching and learning unit, including those from academic language and literacy.
The FYE project work has drawn an enthusiastic uptake by academics and professional staff, and recent student engagement national surveys have indicated significant positive changes in students' satisfaction of first year students in their learning environment. She has been an academic in transitional subject areas since 1990, working as a first year coordinator for faculties since 2004. She gained her phd in 2002 in information systems supporting adult students in their learning through self-adaptive testing.
Professor Tony Baker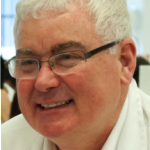 Tony Baker is Head, School of Chemistry and Forensic Science at University of Technology Sydney.  He has coordinated the large enrolment subject Chemistry 1 for several years.  Over the last few years Tony has been the convener of a very successful community of practice (FY Sci CoP) focusing on issues relevant to first-year students in science.  The community of practice has involved academics from the Faculty of Science but also staff with university-wide responsibilities such as the Institute for Multimedia and Learning, Student Services, Careers Service etc  The community of practice has been most effective as a forum for sharing ideas and spreading the word about new approaches to teaching and learning.  Transition pedagogies has been a recurrent theme in discussions. Tony has also been committed to developing the casual academic staff who teach in the first-year laboratories.  Our demonstrators, or teaching associates, are almost all Honours and higher degree research students and investing resources in their development as learning leaders has reaped rewards in terms of more effective student learning and higher pas rates, as well as developing the demonstrators as potential academics. Tony has also been involved in meetings with other first-year coordinators from other Faculties and has contributed to Teaching and learning Forums at UTS.
Associate Professor Jo McKenzie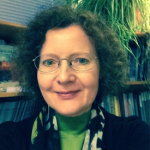 Associate Professor Jo McKenzie is Director of the Institute for Interactive Media and Learning at the University of Technology, Sydney. She has overall responsibility for support of curriculum, learning and teaching, including graduate attribute development, the development of integrated online and face-to-face learning environments, academic language and learning. Over the past three years, she has led a university-wide curriculum change project focused on embedding and assessing graduate attributes in the curriculum and initiated and led the university's first year transition experience strategy. She was leader of the ALTC project Dissemination, Adoption and Adaptation of Project Innovations and the OLT project Peer review in blended learning and e-learning environments and has been a team member on six other completed OLT grants and external evaluator on Sally Kift's ALTC senior fellowship on transition pedagogy. She has 25 years experience in learning and teaching in higher education and her research focuses on how university teachers change their understandings and practices.
More First Year Experience Coordinators SIG information can be found on their mini-site here: http://unistars.org/sig/firstyearexperience/