Equipping peer leaders with the skills and capabilities required to perform their role: the challenge for universities to deliver quality-assured, scalable and timely leader training.
Building on previous Peer Programs SIGs the discussion this year will explore the challenge for universities in delivering quality-assured and timely peer leader/mentor training that ensures students are equipped with the necessary knowledge and capabilities required to perform their role safely and effectively.
The powerful influence of peers in shaping the student learning experience and promoting learner self-efficacy is well recognised (Astin, 1993; Kuh, 2003, Glasser, Hall & Halperin, 2006; Pascarella & Terenzini, 2005; Zephke, 2013). Through providing guided, supportive and purposeful opportunities for students to connect, universities are in a position to influence student engagement and retention. If appropriately designed and directed these experiences provide rich learning opportunities and benefits for all learners enabling them to become confident, capable and contributing learners. To ensure programs are mutually constructive and beneficial for all stakeholders, peer leaders and the students they support, peer leaders routinely undertake targeted training. The intention of this training is to mitigate risk and ensure a positive learning through developing peer leader's knowledge, skills and competencies necessary to perform their role.
Universities are tasked with the challenge of how to resource and deliver scalable, quality-assured, standardised and timely training for peer leaders that develops the required knowledge, skills and capabilities to perform their role. Delivery of training is highly human resource intensive requiring sufficient skilled staff with expertise and availability to deliver the training. Similarly, students' personal time commitment impacts on their availability creating scheduling challenges. Confounding these challenges is the need for program coordinators to routinely deliver training across physically separated campuses. Adding to this challenge is the issue that students routinely take on multiple roles across a range of programs creating an issue around students having completed the same or similar training content for different roles. This duplication demeans the value of the training; however more importantly, it sends an institutional message about the level of respect given for student leader, their role within the university and the importance of training. Hence an additional challenge is how to provide ongoing training/professional develop that develops the students skills and capabilities of students throughout their peer leader journey.
This session will explore the possibility of the online environment as a mechanism to address the challenges of providing flexible, scalable, quality-assured baseline and ongoing training for peer leaders.
Group discussions will include:
Benchmarking peer leader skills and capabilities
Quality-assurance practices and strategies
Flexible and scalable training models & practices
Convenors
Victoria Menzies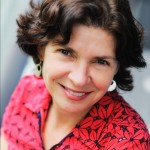 Victoria Menzies is a Senior Lecturer and the Coordinator – Peer Programs Strategy at the Queensland University of Technology. Applying a distributed leadership model that aims to develop the capabilities of staff and students to lead and implement programs, Victoria leads a team who work collaboratively with stakeholders from across the university to design, pilot, implement and evaluate programs and initiatives. Programs are developed collaboratively with students, academic and professional coordinators to provide targeted approaches to addressing students' specific learning support needs. Since instigating the strategy in 2011, QUT has seen a significant expansion in the scale, range and reach of programs that has ensured students have access to a range of programs that meet their particular learning needs and preferences. Peer Programs forms a facet of QUT's broader First Year Experience and Retention Strategy, and specifically responds to the Widening Participation agenda focusing on improving the success and retention of low-income and disadvantaged students.
Victoria has extensive experience as both an educator and researcher in schools and Higher Education. Her research interests centre on learning environment and strategies that promote student engagement through collaborative learning. Victoria has led a range of projects centred on pedagogical processes and environments that improve the student learning experience and facilitate academic success.
Jane Skalicky – BEd (Hons), PhD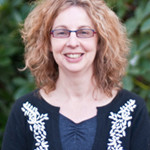 Jane Skalicky is the Associate Director, Student Life and Learning at the University of Tasmania. Jane leads a team of academic and professional staff, including student leaders, working across all UTAS campuses to provide language and academic skill development, academic transition programs, career development, student advice and support, as well as a range of peer learning and engagement programs for all degree enrolled students – both domestic and international; and including on campus and online. Jane also contributes to strategic initiatives and policy development that advance student learning, engagement and experience within the context of faculties, centres, and institutes and at the institutional level.
Jane has held management positions in both education and industry. Jane's teaching and coordination experience spans thirty years and at a tertiary level includes mathematics education for pre-service teachers, academic staff development, and training and supporting student peer leaders. In 2009, Jane was awarded a Vice Chancellor's Citation for Outstanding Contribution to Student Learning.