About
The Psychological Well-being SIG will function as an interactive review of research and practice in the field, what has been done and what is still to do? We will begin with a snapshot of the current research on student wellbeing – how are our students really doing? Following this we will move into an interactive exploration of vulnerabilities that can occur during transition, identifying key factors that impact on the psychological wellbeing of transitioning students. We will discuss together current practices (curriculum based, centrally-lead, and co-curricular) that are targeting these factors within our institutions. The goal of this SIG to create a collective review of research and practice on psychological wellbeing in the context of transition, and participants will be able to contribute to this online prior the conference.
Convenor
Dr Lydia Woodyatt
(B.Min., Grad.Dip.Psyc, B.A (Hons), PhD)
Flinders University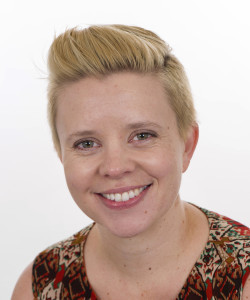 Lydia Woodyatt is the Director of First Year Studies in the School of Psychology at Flinders University. Her research is focused on the intersection between social and clinical psychology particularly focusing on motivation, identity, and emotion (shame, self-forgiveness, hope, self-compassion, student well-being and engagement). As an educator she combines her knowledge and evidenced based approach as a social psychologist with her prior professional experience in pastoral care to develop programs that successfully transition first and third year students within the context of the curriculum. She facilitates a large curriculum embedded third-year to first-year peer mentoring program that addresses psychological wellbeing, academic achievement, and work integrated learning, for which she received the Flinders Vice Chancellor's Award for Teaching Excellence in 2014.