About
With increasing casualization of the academic workforce, sessional academics now perform the majority of face-to-face teaching in undergraduate programs in Australian universities (May, 2013). There is therefore growing recognition of the contribution sessional staff make to student learning. At the same time however, concerns continue to be raised across the sector around how well we support sessional academics to perform their role effectively in terms of induction, academic development and support, and discussions continue on how we might better ensure a sense of belonging and recognition of good teaching. The wide variation in sessional roles, the range of contexts in which they are performed, the uneven processes and practices across disciplines, the short duration of appointments, and financial constraints all introduce complexity in designing, managing and ensuring sustainability of programs.
This Special Interest Group will provide an opportunity for those involved in or interested in designing and enacting academic development, support and recognition initiatives for Sessional Academics to share questions, ideas and resources, and to explore solutions to common as well as unusual challenges. These might relate to:
The place of sessional academic development and support in complex institutional contexts, faculty structures, and particular subjects and how this impacts the experience, capacity and preparedness of sessional academics as well as the impact on student learning;
How academic and professional staff at various institutional levels and within various roles might navigate the complexities of their discipline, courses and institutional context to enact programs that enable sessional academic development, support and community building;
What makes strategies and approaches sustainable, extensible, and sharable across contexts, and how innovations in sessional program design, as well as the outcomes and benefits for staff and students might be shared.
This session will focus on key questions, ideas and approached raised by members, with the aim of developing a Community of Practice for staff from across discipline, course and institutional contexts.
Convenor
Professor Jillian Hamilton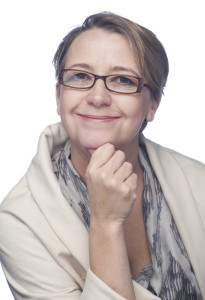 Associate Director: Academic Development, Learning and Teaching Unit, QUT
Professor Jillian Hamilton is Associate Director: Academic Development in the Learning and Teaching Unit at QUT. She is course coordinator of the Graduate Certificate in Academic Practice and leads initiatives for early career and sessional teachers. She has received several national awards for teaching excellence, including an Australian Award for University Teaching-Teaching Excellence; an AAUT Citation for Outstanding Contribution to Student Learning (for Sessional Academic Development and Support); and the inaugural Award for Institutional Excellence at the Benchmarking Leadership and Advancement of Standards for Sessional Teaching. Faculty, QUT and UQ Excellence in Teaching awards also recognize her work across undergraduate year levels, learning transformation through new technologies, postgraduate supervision, and her commitment to academic staff success through academic development. In 2007 she was a QUT Teaching Fellow focusing on supporting Sessional Staff. Jillian has been involved in a number of Office for Learning and Teaching Office projects, including as project leader of two recent projects on postgraduate supervision.