View the conference program here.
*program subject to change
We are pleased to confirm our two keynote speakers for STARS 2016.
Associate Professor Brydie-Leigh Bartleet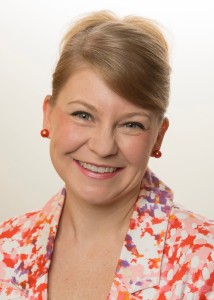 Director of the Queensland Conservatorium Research Centre
Griffith University
2014 Australian University Teacher of the Year

Associate Professor Brydie-Leigh Bartleet is Director of the Queensland Conservatorium Research Centre Griffith University, Australia. She has worked on a range of national and international projects in community music, arts-based service learning with Australian First Peoples, intercultural community arts, and arts programs in prison. She convenes the Conservatorium's award winning Winanjjikari Service Learning Program and in 2014 was awarded the Australian University Teacher of the Year as well as an OLT Citation for Outstanding Contributions to Student Learning.
She is the Co-Chair of the International Society for Music Education's Community Music Activities Commission, co-founder of the Asia Pacific Community Music Network, and serves on the Board of Australia's peak music advocacy body, Music Australia. She also serves on range of international and national boards including the International Journal of Music Education – Practice and the International Journal of Community Music to mention a few, and is co-editor of the forthcoming Oxford Handbook of Community Music (with Lee Higgins).
Professor Barney Glover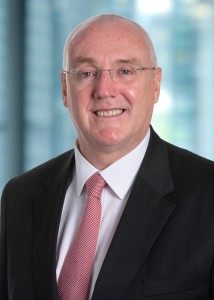 Vice-Chancellor and President, University of Western Sydney
Chair of Universities Australia
Professor Barney Glover, the fourth Vice-Chancellor of the University of Western Sydney (UWS), a distinguished academic leader, an accomplished mathematician and mathematics educator and an experienced Vice-Chancellor, assumed his position at UWS in January 2014. Professor Glover's recent appointment as Chair of Universities Australia, his Ministerial appointment as the Australian Government representative on the University of the South Pacific University Grants Committee; board membership of the Museum of Applied Arts and Science Trust; and of the Australian American Fulbright Commission; are a testament to his esteemed career to date. This includes significant expertise and experience at the most senior levels of university management and substantial business leadership credentials. He has also been on the boards of a range of corporate organisations and several state and national centres covering areas such as health and medical research, energy, mineral exploration, and telecommunications.
Before relocating to the Northern Territory in 2009 to take up appointment as the Vice-Chancellor of Charles Darwin University (CDU), Professor Glover held a number of senior roles in various universities including:  Deputy Vice-Chancellor, Research at the University of Newcastle; Pro Vice-Chancellor, Research and Development at Perth's Curtin University of Technology and a number of senior positions at the University of Ballarat in Victoria. Professor Glover holds a PhD in Applied Mathematics and has worked on both the east and west coasts of Australia.