Definitions of the student experience have been refined to now encompass the broad world of the student, inclusive of their experiences, inside and outside the classroom, on and off the campus, in their social, personal and work engagements (Benckendorff, Ruhanen, and Scott, 2009). Understanding, embodying and measuring the student experience has become increasingly important as an indicator of education quality correlated to student engagement, retention, attrition and high level learning outcomes (Radloff, Coates, Taylor, James, & Krause, 2012; Orr, Yorke, & Blair, 2014; Tinto, 1997; Willcoxson, Manning, & Winder, 2011).  About a decade ago seminal work in Australia identified the need for a "systematic, joined-up, whole-of-institution or whole of student" approach to the management of the first year experience in higher education and led to development of the third generation transition pedagogy (Kift & Nelson 2005, Kift, 2015). Research and reporting on the national First Year Experience Questionnaire from the Centre for the Study of Higher Education (Krause, Hartley, James, & McInnis, 2005) emphasised the importance of the first year experience in student retention and satisfaction, further guiding educator focus on the experience of first year students. The importance of this work was reinforced, in Australia, with the Bradley report (Bradley, Noonan, Nugent, Scales, 2008) and subsequent government reforms supporting demand driven funding highlighting and substantial increases in participation rates in tertiary education.
Importantly, while the call to arms with respect to the need for the third generation transition pedagogy has been answered for the undergraduate student population (Kift, 2015), the first year experience of students in the postgraduate sector has received minimal attention. At first glance this might not seem to be important; however the growth agenda that has seen the undergraduate market approach saturation has had an even more startling impact on growth in the postgraduate sector, particularly in postgraduate course work programs. In fact enrolment numbers in postgraduate programs, particularly postgraduate coursework programs have been increasing for some time. The proportion of students enrolled in these programs compared to undergraduate programs more than doubled over the 30 years prior to 2013 from 11 to 22 per cent of student enrolments (Norton & Cherastidtham, 2014) with the increase in recent years being greater than other postgraduate programs including Masters by Research, Doctorate by Coursework, and Doctorate by Research programs (Kiley, 2013). However, despite these comparatively large increases, there is limited understanding of the issues affecting students within coursework postgraduate programs. This compromises our ability to support the growing numbers of these students through educational strategies that enhance their chances of success.
Within this context, the session facilitators have been leading an OLT funded project "Engaging postgraduate students and supporting higher education to enhance the 21st century student experience". This project was designed specifically to explore coursework and research postgraduate student experience in varying contexts across Australia (see http://postgraduatestudentexperience.com). One of the key preliminary findings from the project is that postgraduates, like undergraduates, experience many barriers and emotions associated with transitions. Only 15% of staff and student participants in the project expressed positivity towards the first year postgraduate student experience with the majority expressing the view that these needs are not being sufficiently addressed and improvements are required.
Session description
The session will emphasise needs of the underserved coursework postgraduate sector with respect to student experience during transition(s). It will be of interest to all those working with postgraduate students, including those who coordinate postgraduate subjects/programs and those who have leadership positions at school/faculty/university level.
We will begin by briefly sharing insights from the OLT project that describe postgraduate coursework student's transition experiences. The majority of the session will be hands-on and practical. Working together, the participants will:
(i) identify which of the student experiences are true in their contexts – and add others identified through discussion
(ii) share strategies that they currently employ to support postgraduate coursework students through their transition
(iii) explore the validity of the concept that curriculum is the glue that holds the first year postgraduate coursework student experience together
By the end of the session participants should be confident in a set of strategies that they can apply within their own setting, knowing that these are framed within the large body of work exploring first year experience and contextualised for postgraduate students.
Facilitators: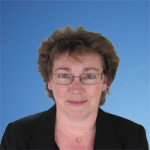 Associate Professor Linda Crane: Linda is Associate Dean, Learning and Teaching in the Faculty of Health Sciences and Medicine at Bond University. In this role she provides oversight for program design and learning and teaching strategies within the faculty. Major foci of work have been generating career pathways for students and leading initiatives in active and blended learning to increase student satisfaction with their experience and learning outcomes. Linda's recent interests have focussed on the OLT funded projects Supporting graduate employability from generalist disciplines through employer and private institution collaboration, and Engaging postgraduate students and supporting higher education to enhance the 21st century student experience.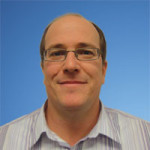 Associate Professor Gary Hamlin: Gary is currently the Associate Dean Student Affairs in the Faculty of Health Sciences & Medicine at Bond University where he was previously the Deputy Head and Curriculum Lead in the School of Medicine (2010-2013). Prior to this, Gary was at James Cook University for 14 years where he played key roles in the establishment of the Bachelor of Pharmacy, Bachelor of Medicine/Bachelor of Surgery, Bachelor of Veterinary Science, and led the curriculum renewal project for the Bachelor of Biomedical Science. Gary is an active health educator with experience on Australian Medical Council accreditation teams. His involvement in program development has nurtured interests in curriculum design, assessment and the student experience all of which he contributes to the OLT funded project Engaging postgraduate students and supporting higher education to enhance the 21st century student experience.
References:
Benckendorff, P., Ruhanen, L., & Scott, N. (2009). Deconstructing the student experience: A conceptual framework. Journal of Hospitality and Tourism Management, 16, 84-93.
Bradley, D., Noonan, P., Nugent, H., & Scales, B. (2008) Review of Higher Education. (Final report). Canberra, Australia. Australian Government, Department of Education, Employment and Workplace Relations. Retrieved from: http://www.mq.edu.au/__data/assets/pdf_file/0013/135310/bradley_review_of_australian_higher_education.pdf
Kift, S. (2015). A decade of Transition Pedagogy: A quantum leap in conceptualising the first year experience. HERDSA Review of Higher Education, 2, 51-86.
Kift, S., & Nelson, K. (2005). Beyond curriculum reform: Embedding the transition experience. In A. Brew, & C. Asmar, (Eds.), Higher education in a changing world: Proceedings of the 28th HERDSA Annual Conference, 225-235, Sydney, Australia: HERDSA.
Kiley, M. (2013). I've done a coursework masters now I'd like to do a doctorate: Can I? (Final report). Sydney, NSW: Office for Learning and Teaching. Retrieved from http://www.olt.gov.au/system/files/resources/CG10_1706_KILEY_%20Report%20_2013.pdf
Krause, K-L., Hartley, R., James, R., & McInnis, C. (2005). The first year experience in Australian universities: Findings from a decade of national studies. Canberra, Australia: Australian Government, Department of Education, Science and Training. Retrieved from https://cshe.unimelb.edu.au/research/experience/docs/FYEReport05KLK.pdf
Norton, A., & Cherastidtham, I., (2014) Mapping Australian higher education, 2014-15, Grattan Institute. Retrieved from http://grattan.edu.au/wp-content/uploads/2014/10/816-mapping-higher-education-2014.pdf
Orr, S., Yorke, M., & Blair, B. (2014). The answer is brought about from within you: A student-centred perspective on pedagogy in art and design. International Journal of Art & Design Education, 33(1), 32–45.
Radloff, A., Coates, H., Taylor, R., James, R., & Krause, K.-L. (2012). 2012 University experience survey national report. Canberra, ACT: Department of Industry Innovation, Science, Research and Tertiary Education. Retrieved from http://www.industry.gov.au/highereducation/Policy/Documents/UES_Development_Report.docx
Tinto, V. (1997). Classrooms as communities: Exploring the educational character of student persistence. The Journal of Higher Education, 68(6), 599-623.
Willcoxson, L., Manning, M., & Winder, M. (2011). The whole of university experience: Retention, attrition, learning and personal support interventions during undergraduate business studies. Sydney, NSW: Australian Learning & Teaching Council. Retrieved from the Office for Learning and Teaching website: http://www.olt.gov.au/system/files/resources/CG7395%20USC%20Wilcoxson%20Final%20Report_FINAL%20VERSION.pdf