The FYE SIG is for academics and professional staff involved in creating, leading, and sustaining change in student transition within their institution with the aim of sharing these evidence-based practices and developing a community of practice on FYE across the sector. The SIG draws from the sector and our evidence-based practices to address student transition, achievement, retention and success.  For example, how do we engage academics (and student support staff) to develop intentionally designed curriculum to scaffold student learning in the first year of undergraduate university study?  What evaluation practices do we use to demonstrate evidence of the success of these programs?   In particular, it aims to share the experience of (1) academics who work at a university, overall faculty level, or subject level on successful student transition into undergraduate university education and (2) professional student support staff (eg Library, PASS, academic skills, careers) who work directly with academics specifically for students in transition into university. If there is sufficient interest, it is envisaged that the community continues online with further sharing of practice and discussion groups.
Focus for the 2016 SIG 
The 2016 SIG will introduce the distributed leadership framework (OLT project: Jones, et al, 2012, https://emedia.rmit.edu.au/distributedleadership/node/2  ) to demonstrate its capacity to act as a tool for evaluating our practice as FYE leaders within our institution, identify areas that are working well or need support, thereby ensuring sustainable and successful  student transition. The distributed leadership framework is a matrix that links four dimensions (trust, respect, participative change and collaborative relationships) against four criteria (stakeholders, supportive processes, professional development and resource availability). In the workshop, it is planned to draw on both the UTS experience and that of the attendees to apply the framework to their practices and to discuss how it has the potential to improve current FYE leadership practice resulting in sustained student success, achievement and retention.
Convenors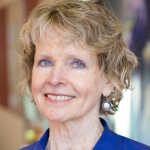 Dr Kathy Egea
Dr Kathy Egea is the First Year Experience Coordinator at UTS, a university wide academic role to co-lead and implement the UTS FYE strategy, lead the faculty FYE coordinator team, develop academic resources for casual academic staff, build a university-wide community of practice on first year transition, and create opportunities for partnerships for both academic and student support staff.  Distributed leadership underpins the success of the UTS FYE strategy. The FYE team won the university Teaching and Learning award for Widening Participation in 2014, has published and presented on the FYE strategy both within Australia and overseas at FYE conferences.
Neela Griffiths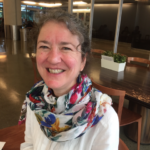 Neela Griffiths is a member of the Academic Language and Learning (ALL) Group at UTS. ALL developers at UTS are allocated to faculties where they work collaboratively with disciplinary academics on integrating domain specific and contextualised academic language and literacy, communication and professional practices into the curriculum. Neela's practice in the Faculty of Science enacts the Distributed Leadership model of the UTS FYE strategy through her active participation on multiple FYE grants. Neela has been awarded a UTS and OLT T & L citation for her cross-disciplinary collaborative work. She is currently a team member on an OLT grant investigating 'Strengthening the evidence base for English language practices in higher education'. Neela has published and presented on the outcomes of her FYE participation in Australia and overseas.
Jo McKenzie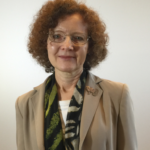 Associate Professor Jo McKenzie is Director of the Institute for Interactive Media and Learning at the University of Technology, Sydney. She has overall responsibility for support of curriculum, learning and teaching, including graduate attribute development, the development of integrated online and face-to-face learning environments, academic language and learning. Over the past three years, she has led a university-wide curriculum change project focused on embedding and assessing graduate attributes in the curriculum and initiated and led the university's first year transition experience strategy.  She was leader of the ALTC project Dissemination, Adoption and Adaptation of Project Innovations and the OLT project Peer review in blended learning and e-learning environments and has been a team member on six other completed OLT grants and external evaluator on Sally Kift's ALTC senior fellowship on transition pedagogy.  She has 25 years experience in learning and teaching in higher education and her research focuses on how university teachers change their understandings and practices.