It is my belief, having attended these conferences since their inception, when they were titled FYHE (First Year in Higher Education), that Schools of Nursing (and Midwifery) in this country, experience similar issues offering our programs and therefore share similar concerns about our undergraduate nursing students.
These generic issues include but are not limited to:
We are usually the largest single discipline school in our University; this year Flinders University School of Nursing and Midwifery, has 900 students commencing the BN.
We usually have the lowest entry score
We have high attrition in first year
We have a high proportion of "First in Family" students
We have an increasing number of international students in our programs
We have an increasing number of domestic students entering our programs for whom English is not their first language
We have a large number of students entering our programs with very poor numeracy literacy
We are facing increasing pressure to send students to rural placements
We have large numbers of casual academic staff employed to deliver our programs
We are seeing more and more psychosocial / mental health issues amongst our students
We are seeing a rise in the number of "critical incidents" on clinical placement
We are seeing students becoming more stressed in 3rd year, with the reduction of graduate positions
In the first half of the time allocated for this SIG I would like to explore one of these issues in some detail, that of poor numeracy levels on entry and the resulting dilemmas we face when students fail medication calculation tests repeatedly.
Flinders University School of Nursing and Midwifery has this year, introduced a well scaffolded approach to addressing this in first year which we will share with participants including the tools we are using. I would ask participants attending this SIG to also bring any tools and processes they use to address this issue to share.
In the second half of the time allocated for this SIG I am proposing that we reflect upon the list I have identified above, add any further common issues and look amongst ourselves for possibilities of joint research to explore these further.
Convenor
Jan Thompson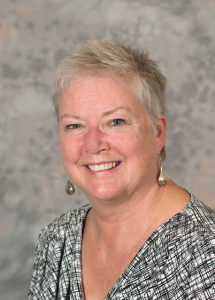 School of Nursing and Midwifery, Flinders University
Jan Thompson is a Senior Lecturer in the School of Nursing and Midwifery at Flinders University where she has been working for the past 25 years. She has been the Coordinator of the Undergraduate Nursing Programs for the past 8 years and for 2 of these, was the inaugural Director of First Year Studies in the School.
The content of the topics she has developed during this time and the way she has delivered them, reflect her strong commitment to social justice, fairness, equity, acknowledgment and celebration of diversity and adult negotiation.
Jan is particularly interested in developing Nursing curriculum that will challenge student nurses to be aware of the social, political and cultural factors that impact upon health status, access to health care and treatment outcomes.
As a general nurse and mental health nurse she has directed much of her recent work towards developing ways to support students to manage the stressors they encounter whilst trying to balance full time study and clinical placement, with the rest of their lives.
She is a recipient of a Carrick citation in 2007, for: "A courageous, long standing commitment, to developing curriculum and teaching health professionals about the impact of discriminatory practices on the provision of health care" and an OLT citation winner in 2013, for:  "Sustained visionary leadership through innovative program implementation in supporting nursing students in their journey to become successful university students and professional registered nurses".
She is also the recipient of several Faculty Teaching and Learning grants and a Vice Chancellors award for Teaching Excellence.
References
Brady, K.M. (2014). Developing first-year students' academic numeracy skills: Toward a whole-of- institution approach.17th International First Year in Higher Education Conference. Darwin.
Eastwood, K.J,. Boyle, M.J., Williams, B., & Fairhall, R.,  (2011) Numeracy skills of nursing students, Nurse Education Today, 31 (8): 815-818
Ramjan, M.J., (2011)  Contextualism adds realism: Nursing students' perceptions of and performance in numeracy skills tests, Nurse Education Today,31 (8): e16-e21
Sherriff, K.,  Burston, S., & Wallis, M., (2012) Effectiveness of a computer based medication calculation education and testing programme for nurses, Nurse Education Today, 32 (1): 46-51,