Peer Programs SIG: Evaluating and evidencing the impact of a peer program.
The challenge of how to evaluate the impact of a peer program on learners confronts every program coordinator. Developing a comprehensive evaluation plan can seem a daunting task requiring specialist skills and knowledge. Without the necessary expertise, program coordinators turn to generic evaluation instruments that do not necessarily provide informative evidence that aligns with the intended program objectives. Questions arise as to: What does 'success' look like? What is 'impact' and what needs to be measured? What are the indicators of success? What changes can be attributed to the particular program? What is a realistic level of change? 
As resources tighten and universities look for strategically aligned support services and systems, the importance of evaluation has increased with resources being directed to programs that can demonstrate a substantive impact. Historically programs have typically reported on measures of success focusing on the number of participants and satisfaction with the service. While important, these indicators do not tell a persuasive story of the real impact.
Evaluation is central to ongoing resourcing and sustainability of programs and is clearly reliant on the capacity of a program coordinator to evidence what works and how programs meet their intended objectives. In this SIG participants are invited to engage in conversation around the challenges and strategies for evaluating and evidencing the impact of peer programs on learners. Participants are encouraged to share program evaluation experiences and resources. In the SIG participants will also explore common shared objectives of peer programs e.g. fostering a sense of belonging, and explore potential indicators of impact. Finally the group will consider the possibility for aligned institutionalized evaluation processes with other support services.
Convenors
Victoria Menzies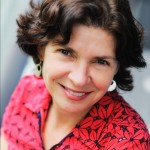 Victoria Menzies is a Senior Lecturer and the Coordinator – Peer Programs Strategy at the Queensland University of Technology. Applying a distributed leadership model that aims to develop the capabilities of staff and students to lead and implement programs, Victoria leads a team who work collaboratively with stakeholders from across the university to design, pilot, implement and evaluate programs and initiatives. Programs are developed collaboratively with students, academic and professional coordinators to provide targeted approaches to addressing students' specific learning support needs. Since instigating the strategy in 2011, QUT has seen a significant expansion in the scale, range and reach of programs that has ensured students have access to a range of programs that meet their particular learning needs and preferences. Peer Programs forms a facet of QUT's broader First Year Experience and Retention Strategy, and specifically responds to the Widening Participation agenda focusing on improving the success and retention of low-income and disadvantaged students.
Victoria has extensive experience as both an educator and researcher in schools and Higher Education. Her research interests centre on learning environment and strategies that promote student engagement through collaborative learning. Victoria has led a range of projects centred on pedagogical processes and environments that improve the student learning experience and facilitate academic success.
Jacques van der Meer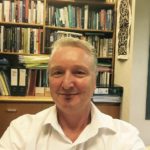 Jacques van der Meer (PhD) is Associate Dean (Academic & Research) at the University of Otago College of Education. He has worked in many sectors of education (including secondary and community education). His research interests are related to the first-year experience, student retention, equitable access and participation in higher education, peer-learning and student leadership approaches to enhancing student engagement.