About:
The 2016 Residences Special Interest Group will provide a forum to explore good practice in Student Engagement. The sessions will explore transition practices for commencing student residents and strategies targeted at resident transition and engagement.
Accommodation for students has evolved from traditional halls of residence into environments for living and learning (Penven, Stephens, Shushok, & Keith, 2013). As residences emerge as living and learning environments, STARS presents an opportunity to share specific transition and retention strategies amongst college and university housing professionals. We need to make the move from seeing residences as housing to seeing residences as educational environments (Parameswaran & Bowers, 2014).
Quality student experiences require engagement inside and outside the classroom. For students relocating to study on campus, residences contribute to the welcome agenda and impact on successful student transition (Holt, 2012). Residential living contributes to the development of independent living and learning skills, and the successful management of their living arrangements is critical to student academic success (Perry, Hall, & Ruthig, 2005). The potential impact of accommodation on student learning is significant as there are few environments where students will spend more time than in residence (Penven et al., 2013).
Focus areas for the 2016 Special Interest Group:
"Starting their journey" – successful transition strategies for commencing students; from pre-enrolment through to arrival, orientation week and commencement of classes.
"Good Practices on Residential Student Engagement"
There will be opportunity for discussion and reflection as to
Targeted strategies for residential orientation and transition to university
Strategies to compliment university orientation and university services
Plans and initiatives in student engagement for domestic and international students
How best to enhance the overall experience of Australia's international students living in university-managed accommodation
The Residences SIG will provide insight into developments in a range of settings, including Australian universities and residences in the UK. It is planned to utilise Charles Sturt University and University of Adelaide experiences as case studies for discussion of how to improve current practices for Student Transition, Achievement, Retention and Success. Participants are encouraged to come prepared to share their practices and initiatives, and to explore ideas and resources for implementation in their own setting. The session will include time for discussion.
Co-Convenors:
Joanne McRae Manager, Student Initiatives, Residence Life, Charles Sturt University
Jorge Contreras Project Officer Student Engagement, Student Accommodation Service, The University of Adelaide
Co-Convenor
Joanne McRae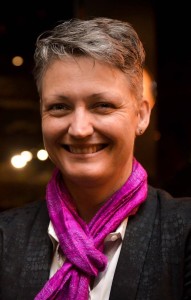 Manager, Student Initiatives, Residence Life, Charles Sturt University.
Joanne works across CSU's five residential campus locations (Albury-Wodonga, Bathurst, Dubbo, Orange and Wagga Wagga). She is responsible for providing strategic direction and support for student activities and engaging with other CSU professional and academic staff in enhancing the student experience for on-campus residents.
Prior to this Joanne worked in secondary school education, holding a range of leadership positions in a number of schools before transitioning into the tertiary education sector. She held an academic role within the Faculty of Education at CSU before commencing work with Residence Life in 2011. Her qualifications include a Bachelor of Education (Hons) from the University of Sydney, Master of Business Administration from CSU and a Graduate Certificate in University Leadership and Management from CSU. Joanne is passionate about holistic student experiences in residential living, striving to develop inclusive, self-regulating student communities which develop future leaders.
Co-Convenor
Jorge Contreras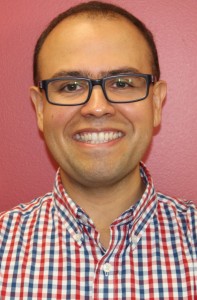 Project Officer Student Engagement, Student Accommodation Service, The University of Adelaide
Jorge Contreras is the Student Engagement Officer at The University of Adelaide-Student Accommodation Service. Jorge is responsible for the development, co-ordination and reporting on the effectiveness of the Student Engagement Plan across the University of Adelaide managed student accommodation portfolio, including the residences at The University of Adelaide Village, Mattanya, Floor of Residence and Roseworthy Residential Campus.
Jorge completed a Bachelor in Administration at University of Puerto Rico (USA) and spent 4 years working for large government organisations. After returning to school and earning his Master of Business Administration from The Monterrey Institute of Technology (MEXICO), he was invited to be a guest lecturer at the UVM- Laureate International Universities. His research interests include human resources, international management, marketing and student engagement in University-managed student accommodation.
His career has also involved a balance of activities in the accommodation sector including hotels, serviced apartments and student residences in Mexico, USA, Hong Kong and Australia.
References:
Holt, B. (2012). Identity matters: the centrality of 'conferred identity' as symbolic power and social capital in higher education mobility. International Journal of Inclusive Education , 16 (9), 929-940.
Parameswaren, A., & Bowers, J. (2014) Student Residences: from housing to education, Journal of Further and Higher Education, 38 (1), 57-74.
Penven, J., Stephens, R., Shushok, F., & Keith, C. (2013). The past, present and future of residential colleges: looking back at S. Stewart Gordon's "Living and learning in college". The Journal of College and University Student Housing, 39, 114-126.
Perry, R. P., Hall, N. C., & Ruthig, J. C. (2005). Perceived (academic) control and scholastic attainment in higher education. (J. Smart, Ed.) Higher education: Handbook of theory and research, 20, 363–436.