About
This new Special Interest Group on Student Equity will provide a forum to explore how universities have designed, implemented, evaluated and improved student equity programs since the introduction of the Higher Education Participation and Partnership Program (HEPPP) in 2010. The aspiration for the SIG is that discussions will lead to:
Improved sharing of existing and emerging evidence of what works to increase participation by students from equity groups, including evaluations of HEPPP-funded initiatives
More strategic approaches to institutional student equity programs which are based on an institution's equity performance, informed by evidence and aligned with wider institutional priorities
Collaborations to conduct cross-institutional research, present innovations and disseminate findings from research and practice.
The SIG covers the STARS topics by focussing on students who belong to one or intersecting equity groups and considering the effectiveness of existing institutional student equity approaches in the light of research evidence and a changing policy context. This conversation covers the student lifecycle from a student's aspirations to choose university as their path to realising (desired) career outcomes.
Session structure
The 2016 session of the Student Equity SIG is an opportunity to take stock of achievements and challenges to date at the institutional and sector levels and to assess the sustainability of current approaches to student equity in a changing policy and funding environment. Participants will have an opportunity to share their strategies and experiences in assessing the success of their HEPPP-funded initiatives and making a case to university leaders that, and how, a comprehensive student equity program needs to continue despite anticipated funding cuts.
This discussion will be complemented by a national picture of how Australian universities have responded to the HEPPP. The group will be encouraged to explore how the strengths of these approaches can be leveraged and weaknesses addressed in the reform process necessitated by any reductions in the funding envelope. Finally, the SIG offers a platform to consider lobbying efforts to ensure that a national and significant equity program remains post-2016.
Convener
Dr Nadine Zacharias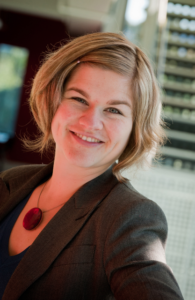 2016 Equity Fellow (National Centre for Student Equity in Higher Education)
Nadine is an equity practitioner with research expertise in the fields of equity policy and program management, inclusive teaching and learning in higher education and gender equity in employment. In 2016, she is an inaugural Equity Fellow sponsored by the National Centre for Student Equity in Higher Education (NCSEHE) to undertake a strategic student equity research project of national significance. In her substantive position, she is Director, Equity and Diversity at Deakin University and in that function has responsibility for the University's student equity program and partnerships, equity policy and programs as well as access and inclusion services.
Nadine's Fellowship project aims to bridge the gap between policy and practice to create a better understanding of how equity policy in Australia is implemented, what works and why. It will investigate the impact of the HEPPP on equity policy, practice and thinking and ask whether HEPPP is the best possible funding mechanism to achieve greater participation and success of diverse learners.
The Fellowship brings together Nadine's interests in social justice, business practice, and public policy. Nadine is a boundary crosser and relishes the energy and insights generated by exploring issues from multiple perspectives and synthesising possible strategies into workable solutions. She fiercely believes in the transformative power of education and recognises that structures of disadvantage and opportunity intersect with personal agency and capacity in complex ways to bring about change.
Nadine has recently completed a cross-institutional research project on the effectiveness of equity scholarships funded by the NCSEHE with QUT and the University of Sydney as research partners (https://www.ncsehe.edu.au/effective-scholarships-equity-students/). She was the Chair of the 2015 Equity Practitioners in Higher Education Australasia (EPHEA) conference in Geelong and EPHEA President in 2012/13.
Bibliography
Bennett, A., Naylor, R., Mellor, K., Brett, M., Gore, J., Harvey, A., Munn, B., James, R., Smith, M., and Whitty, G. (forthcoming). The Critical Interventions Framework Part 2: Equity Initiatives in Australian Higher Education: A Review of Evidence of Impact. Canberra: Commonwealth of Australia.
Burke, P.J. (2013). The Right to Higher Education: Beyond widening participation. New York: Routledge.
Harvey, A., Burnheim, C. & Brett, M. (Ed.) (2016). Student Equity in Australian Higher Education: Twenty-five years of A Fair Chance for All. Melbourne: Springer.
Naylor, R., Baik, C. & James, R. (2013). Developing a critical interventions framework for advancing equity in Australian higher education. Melbourne: Centre for the Study of Higher Education, University of Melbourne.