About
First-in-family (FiF) students make up a significant proportion of the university population within Australia. The most recent statistics indicate that over 50% of Australian HE students are the first in their families to attend university (Spiegler & Bednarek, 2013). However, international research on this group indicates that this student cohort collectively do not perform to the same level academically as their second or third generation peers (HEFCE, 2010; NCES, 2012). Within Australia, higher rates of attrition have been recorded for students whose parents have not completed high school (19%) compared to those who had a parent with a diploma qualification or higher (12%) (McMillan, 2005). Arguably this risk is further increased as FiF status is not currently  recognised as a equity categorisation yet these students frequently fall into multiple equity groupings (O'Shea, 2015; O'Shea, May, Stone & Delahunty, 2017).
The first-in-family (FiF) network seeks to develop a community of practise for those who are interested in both supporting and engaging first-in-family students. The network would be of interest to researchers, teaching staff, outreach and equity practitioners as well as those working in broader university student support services. The focus is both to explore what is currently happening for this significant student cohort but also, importantly, to consider how we can better retain and support this cohort moving forward.
During the networking session, there will be opportunities for discussion and reflection particularly as this relates to how institutions can: a) implement targeted support strategies that account for the learning contexts of FiF students, including how we might draw upon a 'students as partners' framework in enacting this; b) explore strategies for connecting with families and community of FiF students and c) share plans or future initiatives in this field.
Convenor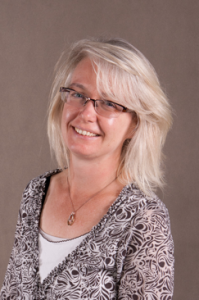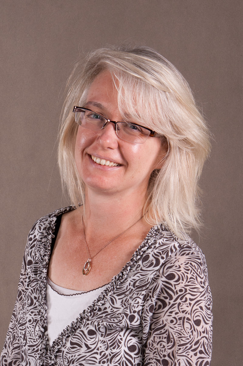 A/Prof Sarah O'Shea
Australian National Learning and Teaching Fellow; Program Convenor: Adult, Vocational and Higher Education,
University of Wollongong
Sarah has worked in the higher education sector for nearly twenty years; currently she is working in the Faculty of Social Sciences (UOW) as a teaching/research academic. In 2015, Sarah was awarded an Australian Government (OLT) National Teaching Fellowship, to support her work with students who are first in their families to come to university.
Sarah's drive to impact on student engagement is underpinned by a teaching philosophy that recognises how access to education can have transformative repercussions both individually and within the wider social stratum. This work is also intrinsically informed by her own journey, which includes teaching across a variety of adult education contexts, providing academic skills support to diverse student populations before moving into an academic role to further research output.
Broadly, Sarah's research focuses on student access, engagement and participation within the university sector. Her work has been published nationally and internationally, in the last five years this has included three books, four book chapters and twenty five peer-reviewed articles. Her research advances understanding of how under-represented student cohorts navigate transition into the university environment, manage competing identities and negotiate aspirations for self and others.
Sarah also leads research in this field and since 2009 has attracted over $1 million in research grants – this has included leading a multi-institutional OLT grant (with OUA & UON) investigating approaches to engaging and retaining first-in-family learners (www.firstinfamily.com.au) She is also currently concluding an ARC Discovery Project (with Profs Harwood (Lead CI) & Chandler) exploring the various impacts of a national university mentoring program (AIME) upon the educational futures of young Indigenous learners and the knowledge sets of student mentors (O'Shea et al, 2015). During 2016-2017, Sarah has also been invited to be a Visiting Research Fellow at the National Centre for Student Equity in Higher Education (NCSEHE), Curtin University
References
HEFCE. (2010). Trends in young participation in higher education: core results for England. Issues Paper, 10th  March 2010, at http://www.hefce.ac.uk/pubs/hefce/2010/10_03/ (Retrieved 12 March 2013).
McMillan, J. (2005). Course change and attrition from higher education. LSAY Research Report No.39. Melbourne: ACER.
National Center for Education Statistics [NCES]. (2012). Digest of Education Statistics, 2011 (NCES 2012-001). U.S. Department of Education, National Center for Education Statistics. Washington, DC: U.S. Government Printing Office
O'Shea, S., (2015). Avoiding the manufacture of "sameness": First-in-family students, cultural capital and the higher education environment. Higher Education (First Online).
O'Shea, S., May, J., Stone, C., & Delahunty, J. (Forthcoming, 2017).  First-in-Family Students, University Experience and Family Life: Motivations, Transitions and Participation. London: Palgrave Macmillan
O'Shea, S., McMahon, S. Bodkin-Andrews, A. Priestly, A & Harwood, V. (2015). 'We are history in the making and we are walking together to change things for the better….' Exploring the flows and ripples of learning in a mentoring program for Indigenous young people. Education as Change (First Online).
Spiegler, T., & Bednarek, A. (2013). First-generation students: what we ask, what we know and what it means: an international review of the state of research. International Studies in Sociology of Education, 23(4), 318-337.