The accelerating pace of change in HE and the learner experience present ongoing challenges for universities in providing targeted peer2peer support designed to meet the needs and expectations of both the institution and those of the learner. While strong connections with peers is recognised as central to student engagement and success, the challenge is how to enable these interactions to happen in ways that meet the learner needs in an environment characterised by diversification, massification and an increasingly online presence of students. Aligned with these challenges is a tightening of resources where universities seek accountability, quality assurance, and strategic alignment directing funds to initiatives that demonstrate high impact and resource efficiencies. Addressing these issues is central to sustainability of peer 2 peer programs and initiatives.
This Peer2Peer Network seeks to create a community of practise for people to share, collaborate and mature our thinking and understanding around best practice in p2p learning engagement.
Some of the areas that this network can collaboratively explore include:
Micro programs: Just-in-time and Just-enough peer2peer initiatives
Evaluation: evidencing impact
Integrated institutional systems e.g. training, reward & recognition
Online platforms
Scalable and sustainable models
Access, inclusivity and meeting the learner needs
Peer leader reward & recognition
Developing the capabilities of peer leaders
Quality assurance & program design
Volunteering & the Fair Work Act
Building staff/institutional capacity for student leadership development and support
Nexus between Students as Partners & Peer Programs
Student designed & led programs
Curriculum aligned and integrated approaches e.g. threshold concepts, academic skills, career considerations
If you are interested in joining the community or have suggestions about what this community needs to be, please contact Victoria Menzies at v.menzies@qut.edu.au
Victoria Menzies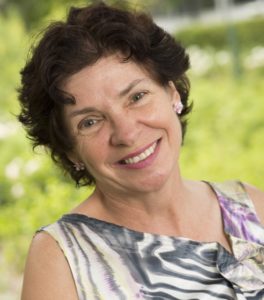 Senior Lecturer and the Coordinator – Peer Programs Strategy,
Queensland University of Technology

Situated within Student Success & Retention, her work focuses on supporting student engagement and learning success through establishing structures and systems that support best practice and sustainability in peer program design and leader development.  Key institutional strategic initiatives include: a university-wide integrated approach to peer leader training and development (online and face-to-face); a central system for promotion and communication of student leadership opportunities; guidelines for volunteer management; a peer leader reward and recognition framework; and, an evaluation framework. The Strategy applies a distributed leadership model that focuses on developing the capabilities of staff and students to independently design and implement initiatives.  To ensure peer-to-peer initiatives meet the learner's needs, a partnerships model is applied with staff and students co-designing and leading initiatives. Since instigating the strategy in 2011, QUT has seen a significant expansion in the reach, scale and sustainability of peer programs. This has ensured students now have access to a range of peer support and leadership opportunities that meet their needs and expectations.
Applying a student-staff partnership model, Victoria is particularly interested in exploring high impact 'bespoke' peer-to-peer learning alliances designed to meet the particular needs of the learners while being manageable for both the program coordinator and the peer leaders.  She has extensive experience as both an educator and researcher in schools and Higher Education. Her research interests centre on learning environments and strategies that promote inclusivity and student engagement through collaborative learning networks.
References
Andrews, J & Clark, B. (2011). Peer mentoring works! How peer mentoring enhances student success in higher education. The Higher Education Academy, Aston University. https://www.heacademy.ac.uk/system/files/aston_what_works_final_report_1.pdf
Boud, D. (2006). Situating academic development in professional work: using peer learning. International Journal for Academic Development, 4, 3-10.
Crisp, G. & Cruz, I. (2009). Mentoring college students: a critical review of the literature between 1990 and 2007. Research in Higher Education, 50(6), 525–545.
Ender, S., & Kay, K. (2001). Peer Leadership Programs: A Rationale and Review of the Literature. In Peer Leadership: A Primer on Program Essentials. Monograph Series No. 32, edited by S. L. Hamid. Columbia: National Resource Center for The First-Year Experience and Students in Transition, University of Carolina.
Esplin, P., Seabold, J. & Pinnegar, F. (2012). The architecture of a high-impact and sustainable peer leader program: A blueprint for success. New Directions in Higher Education. Special Issue: Peer Leadership in Higher Education, 157, 85-100.
Gidley, J., Hampson, G., Wheeler, L. & Bereded-Samel, E. (2010). From access to success: an integrated approach to quality Higher Education informed by social inclusion theory and practice. Higher Education Policy, 23, 123-147.
Kuh, G. D. (2008). High-Impact Educational Practices: What They Are, Who Has Access to Them, and Why They Matter. Washington, DC: Association of American Colleges and Universities.
Newton, F., Ender, S., & Gardner, J. (2010). Students helping students: A guide for peer educators on college campuses, (2nd ed). Jossey-Bass, CA.
Shook, J. L., & Keup, J. R. (2012). The Benefits of Peer Leader Programs: An Overview from the Literature. New Directions for Student Services, 157, 5-16.
Thomas, L. (2002). Student retention in higher education: The role of institutional habitus. J. Education Policy, 17(4), 423-442.
Tinto, V. (2003). Learning better together: The impact of learning communities on student success. Higher Education Monograph Series, 2003-1. Higher education program, Syracuse University.
Topping, K. (2005). Trends in peer learning.  Educational Psychology, 25(6), 631–645.
Yorke, M. (2006). Student engagement: deep, surface or strategic? Keynote address at the 9th Pacific Rim First Year in Higher Education Conference: Engaging Students. Gold Coast, Australia.
Zepke, N., Leach, L., & Prebble, T. (2003). Being learner centred: One way to improve student retention?  Studies in Higher Education, 31(5), 587-600.