We are all aware that the requirements and workload of higher education workers (academic and professional staff in universities) have radically changed over the past decade or two. Student numbers have increased alongside expectations that students will have excellent learning experiences while they develop the skills and abilities to prepare them for work (Department of Education and Training, 2016). Previously the Office of Learning and Teaching (and its earlier manifestations) offered support and incentive (through grants, awards and fellowships) to university staff to explore, identify, develop and evaluate a variety of teaching ideas, resources and methods to enhance teaching and learning outcomes. The intention of the Sharing ideas, resources and experiences network is to bring academic and professional staff together across institutions and provide a space to explore ways to support each other as we strive to help our Students as they Transition into and across university, acquire the skills and abilities to Achieve their desired goals while being Retained so they can Successfully graduate. The network members will therefore be asked to discuss their own approaches to supporting our diverse cohorts; promote any resources they use to assist in enhancing the university experience of their students and share ideas about how they manage their workloads while supporting their students to reach for the STARS.
As it is a new network the first meeting will focus on the following questions:
What are the group's expectations for the first meeting and beyond?
What approaches and resources are currently favoured by academic and professional staff?
What techniques do we use to manage our workloads?
Convenor
Dr Ann Luzeckyj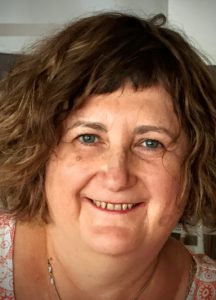 Senior Lecturer in Higher Education
Centre for Innovation in Learning and Teaching
Flinders University
Ann has worked in higher education for over 20 years in both Australia and England, as a lecturer and in libraries (in a range of different roles). She has also tutored and worked as a research assistant on various projects which explored: support for first year students; preparing academics to teach in universities and redeveloping curriculum. In her current role, Ann works with staff to investigate and trial approaches in curriculum development, teaching and assessment with a focus on those which support the diverse needs of students new to university. She also undertakes research; co-facilitates two Communities of Practice; coordinates the Flinders Foundations of University Teaching program for staff new to teaching and/or new to the university and delivers workshops (and other resources). During the past six years Ann has been both a lead and co-investigator on a number of research projects related to teaching and learning. These include: the Office for Learning and Teaching (OLT) funded "First Year Student Expectations and Experiences" project (2009 – 2012); an OLT funded Extension Grant related to the aforementioned project (2013 -2014)); a National Centre for Student Equity in Higher Education (NCSEHE) funded grant titled, "Exploring the Experience of Being First in Family at University" (2014 – 2015);  and an OLT funded grant titled "Helping First-Year Students Flourish Through Languages: Integrating Positive Psychology, Transition Pedagogy and Content and Language Integrated Learning (CLIL) Principles" (2016).
References
Department of Education and Training. (2016). Higher Education. Retrieved from https://www.education.gov.au/higher-education-0