In 2038, we will enrol first year students born in 2020. Those at uni right now will be looking back on 15 years or so of post-university activity, whether as a parent or carer, a member of the workforce, a self-managed entrepreneur, a mature age learner, an engaged community member or perhaps something quite different. It's an opportune time to take stock of lessons from the past and the grand challenges ahead.
This keynote will begin by looking back over key themes of the last two decades of research on the Australian higher education student experience, before reflecting on what the future of post-secondary education might hold. We will consider lessons learned over the last 20 years about such issues as the changing nature of the student experience, the role of the undergraduate curriculum and assessment in enhancing student learning and outcomes, and the role of technology in shaping student engagement. Conference attendees will then be invited to contemplate what the 'next great leap forward' in post-secondary education might look like. There will be an opportunity for some blue-sky thinking, as well as a salutary reminder of some of the educational anchor points that we don't want to lose in future potential changes. These anchor points include the enduring value of social connectedness and personalized learning interactions and the ever-present importance of social justice, equity and diversity priorities in post-secondary education.
The presentation will consider both grand challenges and opportunities for transforming post-secondary education, remembering that we operate in an ecosystem with significant interdependencies. These include such factors as changing industry needs, the impact of funding and regulatory frameworks, technological disruption, the universalization of post-secondary education and a range of global trends. We will conclude with a focus on policy and practical implications for those with a particular interest in the quality of the student experience, retention and success in a changing post-secondary education landscape.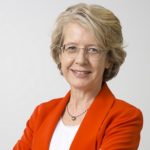 Professor Kerri-Lee Krause
Deputy Vice-Chancellor (Academic) and Professor of Higher Education
La Trobe University
Professor Kerri-Lee Krause is the Deputy Vice-Chancellor (Academic) and Professor of Higher Education at La Trobe University. She is an experienced senior executive who is acknowledged nationally and internationally for her contributions to higher education research, policy and practice.
Her national leadership roles include: Deputy Chair, Higher Education Standards Panel, Board member of Higher Education Services and Chair of Universities Australia Deputy Vice-Chancellor (Academic) Committee.
A member of the Australian Institute of Company Directors, Professor Krause's international leadership in the field of higher education quality enhancement has been recognised through such appointments as international reviewer and advisor on student engagement for the Scottish Quality Assurance Agency. She also chaired the Ministerial Implementation Working Group for the Transparency of Higher Education Admissions.
At La Trobe University, she provides strategic leadership to enhance the quality of learning and teaching and the student experience and she has previously led several successful university-wide curriculum transformation initiatives. As a Fellow of the international Society for Research in Higher Education she is internationally recognised for her research on the contemporary undergraduate student experience and implications for quality and standards in institutional settings. Her research expertise spans broadly across higher education policy areas, with a particular focus on the changing student experience, the evolving nature of academic work and implications for organizational renewal in higher education.
Her keynote will explore the grand challenges facing learning, teaching and the student experience in Australia post-secondary education.