The Cycle of Crisis, Uncertainty, and Change: Reflections from a U.S. Higher Education Context
The global pandemic immediately shifted how education leaders, practitioners, and educators design and deliver postsecondary education. Our reality has included shifts to virtual teaching, a reliance upon adapted and remote student engagement, expansion of online advising and student support, and admissions and transition challenges—all set against a backdrop of significant equity concerns. As the field continues to quickly meet the changing needs of currently enrolled students, it is imperative to understand the longer-term effects of these trends on issues of access, equity, transition, learning, success, and the "promise" of American higher education
It is safe to say that American higher education has been living in crisis and managing uncertainty for the past year. However, we are beginning to consider what it means to return to "normal" and stand on the brink of the final stage of the cycle: embracing change. As we reflect upon our collective response to crisis and what "normal" means going forward, our success is incumbent upon an intentional decision to move from disruption to true transformation. It is fitting that this moment in history intersects with the 40th anniversary of the first-year experience and students in transition movement in the United States, which has grown to include efforts across the globe and international collaboration. This keynote will identify the ways that student transitions have changed as the result of the pandemic, how American higher education may look going forward, and how FYE and student success educators and advocates will be prominent change agents in this work.
Biography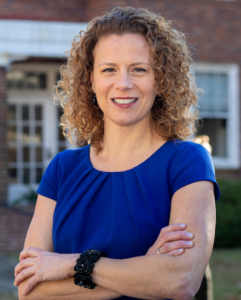 Jennifer Keup is the Executive Director of the National Resource Center for The First-Year Experience and Students in Transition, where she provides leadership for the operational, strategic, and scholarly activities in pursuit of its mission "to support and advance efforts to improve student learning and transitions into and through higher education." In this role, she builds upon the Center's history of excellence as the founder and leader of the first-year experience movement to develop pursue the Center's efforts to serve a worldwide network of educators. During her time at the Center, Keup has spearheaded the Center's national and international partnerships, thought leadership, advancement of professional development outlets, and grant acquisition.
Keup's research interests focus on two complementary areas of scholarship: (a) the first-year experience and students in transition and (b) high-impact practices and institutional interventions. Under the umbrella of this agenda, she has served as a co-author of the book Developing and Sustaining Successful First-Year Programs: A Guide for Practitioners and of the CAS Cross-Functional Framework for First-Year Experiences. She also has published several pieces in scholarly outlets, such as the Journal of College Student Development; Journal of College Student Retention: Research, Theory & Practice; Journal of College Orientation and Transition; Journal of Student Affairs Research and Practice; Journal of Higher Education; and the New Directions series by Wiley.
Keup is an affiliated faculty member in the Department of Educational Leadership and Policies at the University of South Carolina, on the advisory council for the APLU Powered by Publics initiative; a member of the advisory board for the NASPA Center for First-generation Student Success; a research affiliate with the Pullias Center for Higher Education at the University of Southern California Rossier School of Education; and on several editorial boards for higher education journals in the United States and internationally.