The challenge of Leadership in a cold climate post Pandemic
Jane den Hollander will focus on the very chilly place higher education in Australia suddenly finds itself; how are its leaders in all parts of this significant industry adjusting to their changed environment of funding, and how is the education of the next generation and the collective research effort that enables our progress as individuals and as a nation going to be sustained. Should we hope for warmer days or will it get colder?
Biography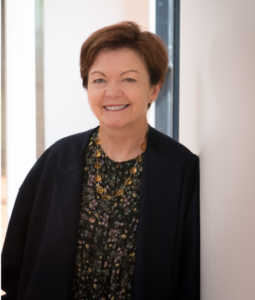 Professor Jane den Hollander AO was Vice-Chancellor of Deakin University Australia from July 2010 until her retirement in July 2019. At Deakin, Professor den Hollander introduced a vision and strategy as an aspiration for Deakin to drive the digital frontier in higher education, harnessing the power, opportunity and reach of new and emerging technologies in all that it did.
Professor den Hollander is a Trustee and Director of UniSuper Limited and chair of its Remuneration Committee. She is also chair of the Victorian Government International Education Advisory Council and chair the Global Health Alliance Australia.
Prior to taking up her appointment as Vice-Chancellor of Deakin University, Professor den Hollander was Deputy Vice-Chancellor (Academic) at Curtin University in Western Australia.
Professor den Hollander received an Order of Australia for her distinguished service to tertiary education in the 2017 Australia Day Honours awards; in 2018 she was awarded the Business Higher Education Round Table (BHERT) Ashley Goldsworthy medal for individual leadership and in 2019 was named in the Victorian Honour Roll for Women and received a Lifetime Achievement Award from the India Australia Business Council.
Professor den Hollander has retained her interests in innovation start-up enterprises and in all aspects of higher education, both in Australia and across the wider Indo-Pacific region.