The public good approach to higher education is alive and well
In the English-speaking countries public policy and debate about higher education has been captured by a neo-liberal ideology in which the broad-ranging social, cultural and economic contributions of higher education have been re-imagined in narrow economic terms, as if universities and colleges are businesses in a market. This conception, which reduces the obligations of governments to fund education at a high level of quality for all, is no more appropriate for educational institutions than it would be for the many functions of government itself. However, the ideology of higher education as a consumer market does not prevent higher education from providing a larger preparation and self-formation for students, opening lifelong opportunities to many who would otherwise be without them, and making a broad range of contributions to our collective good at local, state, national and global levels. This larger understanding of higher education is well understood in many countries. Perhaps educators currently trapped by limited ideas of higher education as solely the source of consumption benefits, and first job graduate employability, could do more to draw attention to the larger impact of higher education on societies.
Biography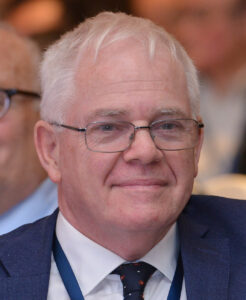 Simon Marginson is Professor of Higher Education at the University of Oxford, Director of the ESRC/OFSRE Centre for Global Higher Education (CGHE), Joint Editor-in-Chief of Higher Education, Professorial Associate of the Melbourne Centre for Study of Higher Education at the University of Melbourne, and Lead Researcher with Higher School of Economics in Moscow. Simon's research is focused primarily on global and international aspects of higher education, the global science system, the public good role of higher education, higher education in East Asia, and higher education and social inequality. He is widely published (Google Scholar h-index 72). He Co-Chaired the UK Higher Education Commission Inquiry into Education Exports which reported in 2018. His most recent books are Changing Higher Education for a Changing World, edited with Claire Callender and William Locke (Bloomsbury, 2020) and High Participation Systems of Higher Education, edited with Brendan Cantwell and Anna Smolentseva (Oxford University Press, 2018).