The Employability Network TEN STARS 2021 Network Meeting: Sharing University Employability Practices in the Current Context
ONLINE – Monday June 21 – 1pm – 2.30pm
TEN STARS welcomes and invites existing and new members. There is no limit on the number of people participating in this Network meeting. It takes a village to achieve employability of our university graduates.
In Australia, graduate employment rates have declined between 2019 and 2020. In 2019, an average of 72% of responding graduates were in full-time employment, four months after graduating, and in 2020, the average had fallen to 69%. The purpose of the TEN STARS 2021 Network Meeting is to come together to share strategies and good practice, to address the challenges and support the success of our students, graduates and overall communities. The focus will be on aligning employability with learning and teaching. Students can get powerful career advantage from the people teaching them. This is because university educators have discipline/industry experience and know about the related careers, and because students' focus is on what they need to do within their timetabled classes. University educators therefore support graduate career success by making curriculum relevant to careers, fostering student networks and developing students' career-related knowledge, skills and attributes.
Facilitated discussion through the TEN STARS Network meeting will include: academic development practices to build the capacity of university educators to support student employability; balancing curricular, co-curricular and extra-curricular approaches; the role of Career Development Learning, and how to join-up Careers and Employability supports with learning and teaching; pressures on employability practices arising from higher education policy and funding changes; diversity, widening-participation and social justice approaches to employability; trends and future directions for institution-wide approaches to employability; and the case for and against a sector-wide approach to evaluating the impact of employability practices.
The Plenary Panellists, in order of presentation are:
Madelaine-Marie Judd, The University of Queensland
Organisational Structure of Employability
Sophie McKenzie, Deakin University
Embedded Career Development Learning
Dino Spagnoli, The University of Western Australia
Curricular Employability through Assessment
David Eckstein, Swinburne University
Widening Participation and Employability
____________________________________
TEN STARS Monthly Conversation
____________________________________
Network Convenor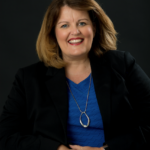 Professor Shelley Kinash, PhD
Director, Advancement of Learning and Teaching
University of Southern Queensland
Professor Shelley Kinash is Professor (Higher Education) and Director (Advancement of Learning and Teaching) at the University of Southern Queensland (USQ). She reports directly to the Deputy Vice Chancellor (Academic). Prior to Executive Leadership positions (at Bond University for 8.5 years, then USQ since 2017), she was an academic, teaching undergraduate and postgraduate students in Faculties of Education (in Canada & Australia). Professor Kinash chairs the University-wide Education Quality Committee and its Working Party on Learning & Teaching Environments; and serves on the Academic Board Executive, Academic Programs Committee, the Academic Projects Technology Board and the Micro-credentialing Board.
Professor Kinash is the lead author of USQ's Employability Strategy and co-leads the implementation of the employability pillar of the Academic Plan. Professor Kinash directs a team of 40 people (12 academics; 28 professionals) and directly supervises four Associate Directors (of Academic Development, Academic Integrity, Digital Learning Innovation & Program & Course Enhancement). One of the notable achievements of this overall team is the Digital First Menu. Professor Kinash is an active scholar, and her field of research is university student experience practice. She has an h-index of 19 with 1601 citations. She co/led three multi-university national research/practice projects (Australian government, Office for Learning and Teaching) on postgraduate student experience, graduate employability and closing-the-loop on student evaluation of courses and teaching. All three national projects had high impact, resulting in good practice guides and new university policies and strategies. She has submitted her Principal Fellowship Higher Education Academy (PFHEA) application. She is a regular presenter for international webinars organised by TEQSA, the Australia High Commission and the Department of Education, Skills and Employment (DESE).