ONLINE – Tuesday June 22
11:00am-12:30pm AEST
Welcome to the STARS FYFE Network! We invite you to come and join our circle, find your feet early in the STARS and educational scholarly communities. No matter how long your association with STARS we are life-long learners who all mutually benefit from shared and collaborative journey.
The network will be a place where we can share stories of how we can support each other as we strive to help our Students as they Transition into and across university, acquire the skills and abilities to Achieve their desired goals while being Retained so they can Successfully graduate. Whilst our collective focus is to support our students, to do this is more productive in a collegial environment. Thus these same sentiments apply to our academic and professional friends as we learn to understand our Students, foster our peer Transitions into and throughout HE scholarship, to collaboratively develop scholarly Achievements where members insights can be Retained and Successes shared.
So, what is in this Network for you?
Understanding of how the conference will work
Understanding of how to get the most bang for buck
Ideas on how to get connected
Time spent getting to know your new collegial friends
Thoughts about how to be strategic in scholarship
Ideas of where to get help from
What can you expect of the session initially (1.5hrs is just getting started)
Not a chalk & talk fest
Respectful place to practice actively listening
Session will be active and interactive
Program includes:

Welcome to the FYFE & Country
Making connections
Getting in the scholarship headspace
Getting the most out of the STARS conference

Includes dedicated time for guided goal setting
Who should consider joining this Network?
Anyone attending the STARS conference for the first time
Anyone new to higher education
Anyone new to the scholarship of T&L (eg Discipline researcher but not previously scholarship)
Anyone who wants to make new connections
Anyone who'd like to support anyone in the about categories (come join in, expand your network & share your knowledge, skills and resources)
Friends of STARS (Folks recognised as contributing to HE in Aust in different areas and strong advocates for STARS)
We look forward to meeting you all soon!
Georgina, Sarah-Jane & Tania
Convenors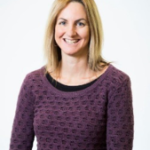 Dr Georgina Heath
Justice and Society
University of South Australia
Dr Georgina Heath is the Program Director of the Undergraduate Psychology Programs and Lecturer: Psychology at the University of South Australia. Georgina has been teaching at UniSA since 2010 and has coordinated a number of Psychology courses. Her current research is focussed on the role of technology mediated feedback in supporting student's learning. In her previous role as First Year Coordinator, Georgina was involved in projects aimed at increasing resilience in first year students and improving the first-year experience. Georgina is also interested in the area of shift work and health which was the focus of her PhD titled 'Shift work and Eating Behaviour'.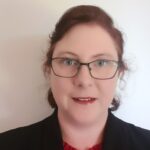 Sarah-Jane Gregory (she/her)
School of Environment & Science
School of Arts, Education & Law
Griffith University
Sarah-Jane Gregory is a lecturer and Second-Year Undergraduate Experience Coordinator in the School of Environment and Science, Griffith University with 24 years of experience working in higher education. Her teaching experience spans the breadths from first year Human Biology to postgraduate laboratory practices and much in between within the human biosciences discipline. She actively engages in collaborative, evidence-based development and evaluation of innovative curriculum and scholarship in science. Her research interests are action-focused and include the holistic experience of student experience of higher education, student success, technology-enhanced learning, and the development of academic educators.
Student experience close to her heart is the lived experience of students transitioning through the second year of undergraduate programs and this forms the basis of her recently submitted doctoral thesis (School of Education, Griffith University). Her endeavours and leadership in L&T have been recognised with faculty and institutional Learning and Teaching Awards across the past decade and nationally with a Citation in the Australian Awards for University Teaching (2019). Sarah-Jane has been a Friend of STARS since 2014 and is a regular contributor and advocate for the conference. She is also passionate about facilitating the capabilities of those who are new to the scholarly aspects of teaching in higher education.
In the other part of her life, she is wearer of many other hats including wife/mother of young adults/shutterbug/Qld Scouts STEM Advisor
"I look forward to meeting you all soon and hopes your experiences in L&T in higher education and specifically at STARS will be positive and enhanced through this Network." Sarah-Jane Gregory (she/her)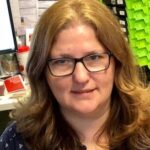 Tania Blanksby
College of Science, Health and Engineering
La Trobe University
Tania Blanksby is the Transition Manager leading the STAR team in the College of Science, Health and Engineering at La Trobe University. She has extensive experience, understanding and skills in the higher education system that have been developed through more than 28 years working at La Trobe University. Tania has worked as a lecturer, subject and course coordinator, first year coordinator in the faculty, centrally in Student Engagement and is committed to facilitating students' successful transition through university, supporting students and staff to ensure an outstanding student experience.