The advancement of Science, Technology, Engineering and Mathematics (STEM) have been identified as key disciplines for the economic growth and a sustainable future (Adams Becker et al., 2017; Office of the Chief Scientist, 2016). A STEM focus provides an opportunity to equip future generations to create original ideas, design innovative products and services, and solve local and global problems (Office of the Chief Scientist, 2016; Walker, 2016). STEM learning and teaching in higher education plays a critical role in equipping graduates with STEM knowledge and skills necessary for today to create the future they want.
The STEM Network aims to bring educators together to learn about the diverse approaches to STEM learning and teaching among Australian universities, share ideas and explore areas of collaboration.
Areas of interest:
STEM course design
women in STEM
learning STEM in the digital age
STEM support-for-learning
STEM learning resources
During our meeting this year we plan to divide our time together into three components:
reflecting on and responding to the talks we've heard during the conference and how they relate to STEM education
hearing from one or two invited researchers (approx. 5 minutes, with discussion afterwards) about emerging initiatives they have underway
discussing our approaches to measuring impact of our initiatives and programs.
Convenors
Dr Richard Medland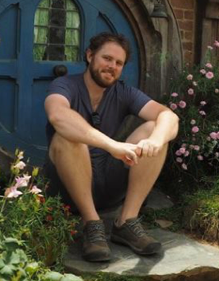 Coordinator – IT Learning Support
Lecturer – Chancellery
Queensland University of Technology
Richard is a Senior Maths, Science and IT Educator with the Student Success Group (SSG) at the Queensland University of Technology (QUT), Senior Fellow of the Higher Education Academy and Urban Informatics alumni. Richard is a leader for STIMulate a nationally and internationally awarded university-wide support for learning service (AAUT program award 2016, Two Wharton Reimaging Education awards 2016). His work focuses on support for learning good practice, designing and introducing ICT in developing environments and resource use in homes and offices. He has co-authored over 20 reports and research papers including publications within IEEE Pervasive Computing, STARS and CHI. Richard is a twice recognised recipient of the QUT Vice Chancellor's performance fund, and he was an invited scholar at the Oxford Internet Institute.
As a member of the SSG Richard is currently engaged in whole of institution approaches to support for learning in higher education, placing students at the centre, enabling them as they design their journey towards academic or industry future states. Richard works with universities, local partners, and governments in developing nations to introduce ICT into developing nations, having developed and deployed novel learning tools in Fiji, Malaysia. He has worked on various projects with private industry and public sector organisations over the last decade. Key among these are the Queensland state government as part of the Climate Smart Home Service, National ICT Australia, Digital Technology Management at the Technical University of Munich, the Digital Enterprise Research Institute in Ireland, and Lancaster University. Previously he coordinated (BIT FY) and lectured in the QUT IT undergraduate (2009-2017) and masters programs (2014-2017), was the director of learning and teaching operations (ISS), and led a successful offshore teaching collaboration between QUT and the Jinling Institute of Technology (Nanjing, China 2014-2017).
Therese Wilson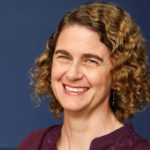 Queensland University of Technology
Therese is a Senior Educator with QUT's Student Success Group, overseeing the provision of STEM- focussed support for learning in the Faculty of Health. Having worked in QUT's Maths Access Centre, Therese became a founding member of the award-winning STIMulate program. A Senior Fellow of the Higher Education Academy and PhD in Statistics Education, Therese has extensive experience in teaching and supporting learners in statistics, mathematics and numeracy. Her research interests include peer-to-peer learning and student identity and engagement.
References
Adams Becker, S., Cummins, M., Davis, A., Freeman, A., Hall Giesinger, C., & Ananthanarayanan, V. (2017). NMC horizon report: 2017 higher education edition. Retrieved from Austin, Texas: http://cdn.nmc.org/media/2017-nmc-horizon-report-he-EN.pdf
Chandra, V., Polzin, G., Medland, R., & O'Farrell, K. (2016). The see box: Creating new learning opportunities across stem disciplines in developing countries. Paper presented at the STEM Conference, Bejing, China.
Lightbody, I., Wilson, T., Farr, A., Crane, D., Medland, R., Devine, C., . . . Lane, M. (2015). Stimulate: Maths, science and it support for learning. Paper presented at the STARS Conference, Melbourne, Australia.
Office of the Chief Scientist. (2016). Australia's stem workforce: Science, technology, engineering and mathematics. Canberra: Australian Government.
Wilson, T., Lightbody, I., Devine, C., Moody, H., Medland, R., Brady, J. P., . . . Herath, D. (2017). STIMulating success: An institutional approach to support for learning in STEM-based disciplines. Paper presented at STARS: Students, Transitions, Achievement, Retention and Success, Adelaide, SA.
Walker, M. (2016). Imagining stem higher education futures: Advancing human well-being (vol 70, pg 417, 2015). Higher Education, 71(6), 835-835.