Date: Monday 3 July 2023
Time: 9:30am – 11:00am AEST
Venue: Sofitel Brisbane
About
The passing of the 2020 Job Ready Graduates Act (JRG Act) has introduced significant changes to equity policy and practice in Australian higher education. The implementation of the Indigenous Regional and Low SES Attainment Fund (IRLSAF – here at p. 13), which includes the Higher Education Participation and Partnership Program (HEPPP) and Regional Loading and Enabling Loading, is reshaping the funding of and approach to student equity work in Australian universities.
In 2022, the Department is engaging with the sector on future HEPPP reporting and evaluation requirements in light of the Student Equity in Higher Education Evaluation Framework (SEHEEF). The SEHEEF was developed by the University of Queensland in collaboration with the Queensland Widening Participation Consortium and in consultation with the sector during 2021.
About the 2022 Session
This year's Student Equity Network session will focus on the proposed reporting and evaluation processes for the HEPPP. It presents an opportunity to discuss the expectations and requirements articulated in the SEHEEF and by the Department as well as the preparedness and ability of individual institutions and the sector to deliver on these. The insights generated during the session might be developed into recommendations which EPHEA could raise with the Department.
The aspiration for the Student Equity Network is that discussions will lead to:
Improved sharing of existing and emerging evidence of successful strategies to increase participation by students from equity groups
More strategic and evidence-informed approaches to institutional student equity programs and practice
Coordinated action to influence public policy
Collaborations to conduct cross-institutional research, present innovations and disseminate findings from research and practice.
The Student Equity Network meeting will be of interest to outreach and equity practitioners who are managing or evaluating institutional programs as well as researchers and institutional analysts with an interest and expertise in student equity programs and initiatives. The Network takes a broad approach to the student lifecycle, spanning students' journeys from first considering university as their path to realising (desired) career and life outcomes post-graduation. The focus is on students who belong to one or multiple equity groups.
Conveners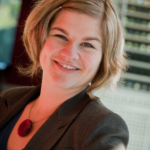 Associate Professor Nadine Zacharias
Nadine leads transformative work in higher education to achieve a more equitable and high-performing sector which can support an increasingly diverse student cohort and leverage the potential of individuals for the common good. She is the Director, Student Engagement at Swinburne University of Technology and currently on secondment as acting Director, Swinburne Student Life.
Nadine has made a sustained contribution to student equity research, policy and practice in Australian tertiary education. This was enabled by research roles with the National Centre for Student Equity in Higher Education (NCSEHE), including as an inaugural Equity Fellow, as well as senior management roles at Swinburne and Deakin University. Nadine has led cross-disciplinary and cross-institutional research projects (> $2.6m) and, with Dr Matt Brett and Prof Sally Kift, developed a proposed policy statement for Australian tertiary education in The Best Chance for All.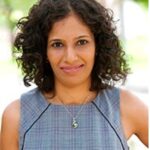 Sonal Singh
Sonal is an equity practitioner with 15 years of experience across the higher education and social sectors. Sonal currently holds the position of Executive Manager, Student Equity at the Centre for Social Justice and Inclusion, UTS. She is also the EPHEA Treasurer, advocating for equity in higher education. Sonal has led key national research projects focussing refugee-educational outcomes, culturally inclusive research methodologies and digital literacy in Australia. Key focus of Sonal's research has been on collaborations across universities resulting in her leading the Bridges to Higher Education evaluation for Macquarie University and is currently UTS Lead for NSW Equity Consortium and co-chairs Learning Creates- Tertiary Pathways project in breaking systematic access barriers to higher education.