STARS Student Partnership Network: 2021 Session
Tuesday June 22, 3pm – 4.30pm AEST
Student Partnership Network: Connecting people, practices, policies, and research to advance student voice in Australia higher education
Program
3:00pm – Welcome
Welcome and Acknowledgement of Country
Prof. Phil Levy
3:05pm – In Conversation: Connecting networks – what would that look like?
Presenters: Phil Levy and Kelly Matthews
Kelly and Phil will discuss: What do we mean by engaging students as partners/partnership/co-creation/student voice? and outline the different ways that Student Voice Australia and the Students as Partners Network respond to the imperative to advance student voice in Australia.
3:25pm – Breakout session: Creating shared aims, activities, language, terms and working out a way forward
Coordinated by Kelly Matthews
3:45pm – Panel: Connecting to strengthen student voice through partnership
Moderator: Rebecca Tooher
Panellists:
Catriona Bell – AdvHE/Sparqs (Scotland)
Chris Hall – National Union of Students (NUS)
Oisin Hassan – NSTeP Ireland
Belle Lim – Council of International Students Australia (CISA)
Karen Nelson – Deputy Vice-Chancellor (Academic), University of Southern Queensland / Co-convenor STARS
Tai Peseta – University of Western Sydney
Keenan Smith – Union of Aboriginal and Torres Strait Islander Students (UATSIS)
Karen Treloar – Director Engagement Group, Tertiary Education Quality and Standards Agency (TEQSA)
4:15pm – Q&A and next steps
Facilitated by Kelly Matthews and Phil Levy
Meet the Presenters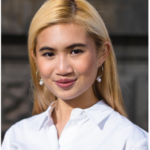 Belle W.X.Lim
National President, Council of International Students Australia
Belle Lim is the National President of the Council of International Students in Australia. She is currently completing a PhD in cancer genetics at Monash University and the Peter MacCallum Cancer Centre, after completing her Bachelor of Pharmaceutical Science with Honours at Monash University as the Faculty Gold Medallist. Belle has previously served as the National Women's Officer for CISA and is a powerful advocate for empowering female international students and gender equity. Belle is the force behind Future Female, a conference and campaign for international women studying in Victoria. Belle was the Victorian Premier's International Student of the Year in 2019. Belle frequently presents at national conferences, and is featured in national radio and TV news as a subject matter expert on international education.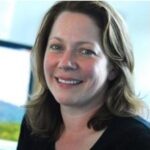 Dr Catriona Bell
AdvanceHE
Catriona is Head of Membership for Scotland, and a Senior Advisor in Learning and Teaching at Advance HE in the UK. She a qualified veterinary surgeon who worked in academic roles within Scottish universities for more than 20 years before joining Advance HE in 2019. She has a strong learning and teaching background, becoming a Principal Fellow of the Higher Education Academy (PFHEA) in 2015 and a National Teaching Fellow (NTF) in 2018, the first year that the NTF scheme ran in Scotland.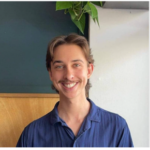 Chris Hall
Education Officer, National Union of Students Australia
Chris Hall is the 2021 National Union of Students Education Officer and has spent many of his university years as a student representative at the Curtin Student Guild at Curtin University. Chris has worked extensively in the higher education space, where he has focused on student partnership, queer activism, climate activism, authentic assessment design and governance infrastructure.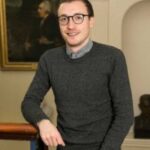 Oisín Hassan
Programme Manager, National Student Engagement Programme, Ireland
NStEP is a partnership of the Higher Education Authority (HEA), Quality and Qualifications Ireland (QQI) and the Union of Students in Ireland (USI), which seeks to strengthen and enhance student engagement in decision-making and foster cultures of student-staff partnership. Oisín was previously a students' union officer in his alma mater, Queen's University Belfast, with responsibility for equality and diversity, and then for education policy. He was subsequently elected Vice President for Academic Affairs at USI, the national students' union in Ireland which works cross border between north and south, before taking up the post at NStEP. Oisín is a current international board member on the Quality Board for Icelandic Higher Education, as well as a former board member of both the QQI and Ireland's National Forum for the Enhancement of Teaching and Learning. He is also current MSc student in public policy at Dublin City University.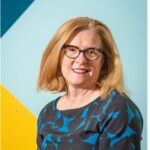 Dr Karen Treloar
Director Engagement Group, Tertiary Education Quality and Standards Agency (TEQSA)
Dr Treloar is an expert in quality assurance in higher education and has held numerous director positions, including Audit Director at the former Australian Universities Quality Agency (AUQA). In 2011, Dr Treloar completed a PhD in the innovation economy at Monash University. Dr Treloar has strong leadership, strategy and collaboration skills. Her role at TEQSA is responsible for developing and overseeing partnerships and communications between TEQSA and the Australian higher education sector. Karen's experience extends across all aspects of teaching and learning and the student experience. Dr Treloar is also a board member of the International Network for Quality Assurance Agencies (INQAAHE).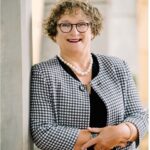 Professor Karen Nelson
Deputy Vice-Chancellor (Academic), University of Southern Queensland / Co-convenor STARS
Professor Nelson's research into the complex nature of the student experience has been instrumental in uncovering the factors influencing attrition and has advanced policy and practice nationally and internationally. Prof. Nelson represents USQ on the Universities Australia and Regional Universities Australia (RUN) DVC (Academic) groups; is the chief editor of Student Success, an open access journal exploring the experiences of students in tertiary education; has been a member of the organising committee, Chair or Co-chair of the annual STARS Conference for more than 12 years; and, also serves the sector as an external expert for TEQSA.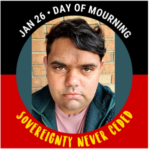 Keenan Smith
President, Union of Aboriginal and Torres Strait Islander Students,
NUS Indigenous Officer and FUSA First Nations Officer
Keenan is currently studying environmental sciences at Flinders University in Adelaide. Keenan is passionate about First Nations mob in Australia and advocating for students so that they're active in decisions that ultimately affect them.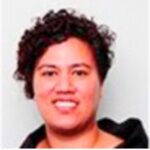 Dr Tai Peseta
Senior Lecturer, Learning Transformations, University of Western Sydney
Dr Tai Peseta is Senior Lecturer in the Learning Futures team, and is the academic lead of the Transforming Curriculum stream of the 21C Project at Western Sydney University, Australia. Within that stream, she initiated, developed and leads the student curriculum partnership strategy, including the co-creation of a new 14 week elective module/unit with students called We Are The University: students co-creating change which, among other things, gives students course credit for their partnership work in the University. Her recent research interests are in the kinds of academic practices – for both students and staff that – 'teach the university'.
Return to the STARS Student Partnership Network Home Page