We are excited to announce the 2023 STARS Conference will be held in-person at the Sofitel Brisbane from 3 – 5 July 2023.
Keynote Speakers
We are excited to announce our Keynote Speakers for STARS 2023.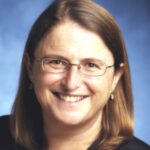 Professor Sally Kift
PFHEA FAAL ALTF
Biography
Professor Sally Kift is a Principal Fellow of the Higher Education Academy (PFHEA), a Fellow of the Australian Academy of Law (FAAL), and President of the Australian Learning & Teaching Fellows (ALTF). She has held several university leadership positions, including as Deputy Vice-Chancellor (Academic) at James Cook University (JCU). Sally is a national Teaching Award winner, a national Program Award winner and a national Senior Teaching Fellow on the First Year Experience.
In 2010, she was appointed an Australian Discipline Scholar in Law. In 2017, Sally received an Australian University Career Achievement Award for her contribution to Australian higher education. Sally was a member of the Australian Qualifications Framework Review Panel that reported to Government in September 2019. Since 2017, she has been working as an independent higher education consultant. From 2018-2021, Sally was a Visiting Professorial Fellow at the National Centre for Student Equity in Higher Education (NCSEHE), Curtin University, and she is currently a Vice Chancellor's Fellow, Victoria University, and an Adjunct Professor at JCU, Queensland University of Technology and La Trobe University.
Transaction danger! Avoiding pitfalls of an impersonal university education
Professor Gregor Kennedy
Deputy Vice-Chancellor (Academic)
The University of Melbourne
Biography
Gregor Kennedy is the Deputy Vice-Chancellor (Academic) at the University of Melbourne and a Professor of Higher Education in the Centre for the Study of Higher Education. In his Deputy Vice-Chancellor role Gregor provides strategic leadership in the development and delivery of the University's undergraduate and postgraduate programs and oversees a range of areas including academic quality, teaching, learning and assessment, digital and online learning, and the student experience. He has recently led the development of the University's new Advancing Students and Education strategy.
Gregor's research background is in the area of educational psychology, and the development and use of technology in higher education. His current research interests include understanding interaction and engagement in digital learning environments particularly through the use of learning analytics; understanding student confusion and self-regulation in digital learning environments; and the interpretation of feedback by students. He is a regular invited and keynote speaker at national and international conferences, publishes regularly in the areas of higher education, teaching and learning and educational technology, and most recently worked with Biggs and Tang to update their classic text, Teaching for Quality Learning at University, which was published in a 5th Edition in 2022.