Keynote Speakers
We are excited to announce our opening Keynote Speaker for STARS 2021.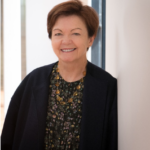 Professor Jane den Hollander AO
Professor Jane den Hollander AO was Vice-Chancellor of Deakin University Australia from July 2010 until her retirement in July 2019. At Deakin, Professor den Hollander introduced a vision and strategy as an aspiration for Deakin to drive the digital frontier in higher education, harnessing the power, opportunity and reach of new and emerging technologies in all that it did.
Professor den Hollander is a Trustee and Director of UniSuper Limited and chair of its Remuneration Committee. She is also chair of the Victorian Government International Education Advisory Council and chair the Global Health Alliance Australia.
Prior to taking up her appointment as Vice-Chancellor of Deakin University, Professor den Hollander was Deputy Vice-Chancellor (Academic) at Curtin University in Western Australia.
Professor den Hollander received an Order of Australia for her distinguished service to tertiary education in the 2017 Australia Day Honours awards; in 2018 she was awarded the Business Higher Education Round Table (BHERT) Ashley Goldsworthy medal for individual leadership and in 2019 was named in the Victorian Honour Roll for Women and received a Lifetime Achievement Award from the India Australia Business Council.
Professor den Hollander has retained her interests in innovation start-up enterprises and in all aspects of higher education, both in Australia and across the wider Indo-Pacific region.
Social Program
Welcome Reception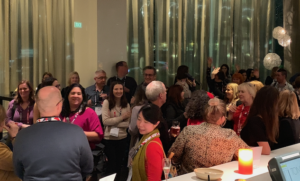 A perfect opportunity to catch up with old friends, and meet new ones before the start of the conference.  Tickets are included with your full registration. Please indicate your attendance on the registration form.
Date: Monday 5 July 2021
Time: 5:00pm – 7:00pm
Venue: Grand Foyer, Level 1, Sofitel Brisbane
Dress: Smart casual