The Co-curricular Recognition STARS Network champions student engagement in activities beyond their curriculum and shares knowledge in this emerging education space.
As the global workforce is evolving, students are very conscious of the range of knowledge, skills and qualities they that need to set themselves apart from other university graduates when seeking employment (Elias, 2014). As such, this places an expectation upon Universities to produce graduates that are responsive to the needs of dynamic workforce. Across the world, Universities have developed co-curricular recognition programs to formally recognise the additional personal and professional development students receive at University, in addition to their academic results. Over the last five years, co-curricular recognition has been emerging in Australia through the provision of university award programs, co-curricular transcripts, micro-credentialing and digital badging. As this is an emergent space, there is currently limited research to inform best practice approaches in the Australian context.
This network will explore an emerging theme in the current Australian higher education environment, which is the formal recognition of student involvement in activities outside of the curriculum. This cross-institutional network will share their key learnings from implementing co-curricular recognition programs at their respective institutions, as well as utilising the network to develop shared understandings of co-curricular recognition, including key design principles and the value proposition for students, industry and the university (Elias et al, 2013; Stirling et al. 2015; King et. al, 2004). The network will discuss common challenges and themes including, but not limited to, the value and purpose of formal co-curricular recognition, embedding co-curricular recognition with employers, driving student engagement in these programs whilst maintaining the integrity of the learning experience (Acai et al, 2014). This network will provide a cross-institutional support network, that meets regularly, to foster collegial approach to an emerging space in higher education.
This network would be of interest to staff who are delivering co-curricular activities or co-curricular recognition programs for current university students. During this network, participants will have the opportunity to participate in student focused activities, disseminate their practice and develop a shared understanding of co-curricular recognition.
Convenors
Kylie Austin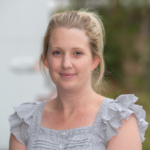 Senior Manager, Outreach & Equity
University of Wollongong
Kylie has 10 years' experience in working in the higher education sector in implementing peer learning programs, outreach programs and equity programs for future and current university students. Kylie has led the evolution of co-curricular recognition at UOW with the support of her staff to achieve increased student and staff engagement in co-curricular programs. Kylie has a significant research interest in how partnerships can increase outcomes for students across the student lifecycle.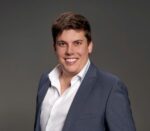 Chris Crabbe
Coordinator: Student Life
University of South Australia (UniSA)
Chris has nearly 8 years' experience in the Higher Education sector working across a range of areas including scholarships and grants, student volunteering and co-curricular recognition. He is passionate about enriching the student experience through building meaningful and mutually beneficial partnerships between students, the university, community and industry.
Reflecting the university's emphasis on the important emerging space of co-curricular recognition, Chris is currently leading an extensive review of UniSA's co-curricular recognition framework and has begun a strategic direction setting exercise involving both internal and external stakeholders. Equitable practice, a meaningful student experience, and graduate outcomes are key drivers for Chris and largely inform his management of the co-curricular recognition framework, the UniSA+ Award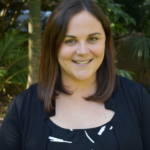 Amy Thompson 
UOWx Coordinator
University of Wollongong
Amy has 8 years' experience in working in the higher education sector across both student administration and student facing program roles. In particular, since 2017 Amy and her team have been responsible for delivering UOWx, the award winning Co-curricular Recognition Framework at the University of Wollongong.