Date: Monday 3 July 2023
Time: 2:00pm – 3:30pm
Venue: Sofitel Brisbane
About the Network
Engagement in co-curricular activities empowers students to develop core capabilities such as leadership, emotional intelligence, creativity and integrity that enable them to seamlessly navigate a changing employability landscape. Through these experiences students are encouraged to develop industry specific skills, actively give back to the community and gain a deeper understanding of themselves and the world around them.
With a reflective learning process at its core, co-curricular recognition provides the opportunity for students to identify how they have grown both personally and professionally and be confident articulating this outside of the University context.
The Co-curricular Recognition STARS Network champions student engagement in activities that complement their curriculum and shares knowledge in this emerging education space.
About the Session
In this session we will explore the co-curricular learning and recognition programs of a number of institutions within the STARS network and facilitate discussions regarding recognition frameworks and design principles, governance structures, use of systems to support the tracking of co-curricular involvement, and different approaches to supporting students in articulating their skills and learning to prospective employers.
The network session is an opportunity for members to learn from one another's practice and discuss the merits of a wide range of co-curricular recognition frameworks.
Panel facilitators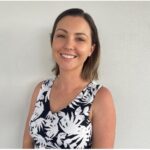 Belinda Brear
Student Partnerships Officer
University of the Sunshine Coast
Belinda Brear is the Student Partnerships Officer at the University of the Sunshine Coast (UniSC). With over 10 years' experience in Higher Education student engagement, she is passionate about enhancing students' employability and promoting authentic partnerships. Belinda leads the Students as Partners Team at UniSC including the co-curricular recognition program, peer learning programs and the Student Governance Framework.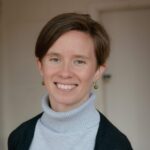 Dr Jessica Griffiths
Coordinator, Co-curricular Recognition Program
University of Melbourne
Dr Jessica Griffiths coordinates the University of Melbourne's flagship co-curricular recognition program, Melbourne Plus, which launched in August 2022. Prior to working with the project team who designed and piloted Melbourne Plus, Jessica worked across the tertiary, not-for-profit and private sectors to support and deliver a range of student training initiatives in leadership, language, collaboration and community engagement.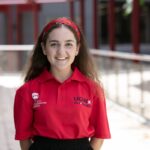 Bronte Petrolo
UOWx & Student Activities Officer
University of Wollongong
Bronte Petrolo is a UOWx & Student Activities Officer at the University of Wollongong (UOW). Positioned within the Careers & Employability unit, UOWx connects students to co-curricular activities and recognises their engagement through the issuance of a co-curricular transcript. Bronte has worked within the co-curricular space for the past 5 years, participating in programs and activities as a student during her undergraduate degree, as well as working as a student Ambassador to help promote and engage students within the co-curricular offerings at UOW.