Date: Monday 3 July 2023
Time: 2:00pm – 3:30pm
Venue: Sofitel Brisbane
About the Network
Engagement in co-curricular activities empowers students to develop core capabilities such as leadership, emotional intelligence, creativity and integrity that enable them to seamlessly navigate a changing employability landscape. Through these experiences students are encouraged to develop industry specific skills, actively give back to the community and gain a deeper understanding of themselves and the world around them.
With a reflective learning process at its core, co-curricular recognition provides the opportunity for students to identify how they have grown both personally and professionally and be confident articulating this outside of the University context.
The Co-curricular Recognition STARS Network champions student engagement in activities that complement their curriculum and shares knowledge in this emerging education space.
About the 2022 session
Each year the AAGE and others produce reports and guidance, highlighting the key skills sought by graduate employers. These have changed little over the years, with communication, teamwork and interpersonal skills making regular appearances. Reflecting on the key skills and attributes that saw us through the pandemic, do we anticipate the emergence of new or adapted skillsets in the years to come? If so, what are these skills and do they vary across organisation type and size? And what role do co-curricular programs and experiences play in developing these skills and preparing students for the workplace?
How can we be setting our students up for success? Join us for an interactive discussion between our diverse panel of speakers who will share their reflections, insights and predictions. Facilitated by the Co-Curricular Recognition Network.
Panel facilitators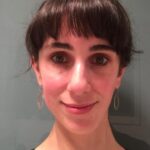 Asha Tsimeris
Asha is Deputy Manager Student Engagement, Engagement and Success Team at the Australian National University. The Engagement and Success team supports student success through co-designed programs, activities and support that enhance leadership development, diversity and inclusion, and community engagement at ANU. Prior to the ANU, Asha worked in user centred design and internal culture change in the Federal Government.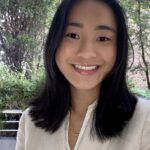 Faye Chong
Faye recently graduated in 2021 from the University of Wollongong (UOW) with a Bachelor of Communication and Media Studies and Bachelor of International Studies (Dean's Scholar).
While studying, Faye completed over 500 hours of co-curricular and volunteer work. Faye was involved in different co-curricular roles within the UOW community, including Accommodation Services Student Leader, Digital Media Ambassador, UOWx Ambassador, and UOW Careers Central Peer Employability Assistant.
During Faye's final year of university, she co-founded the UOW branch of 180 Degrees Consulting (180DC) – the world's largest student-run consultancy for not-for-profits and social enterprises. The UOW branch is involved in many projects within the Illawarra and aims to connect passionate students with the unmet needs of local organisations to develop innovative, practical, and sustainable solutions to a wide range of business challenges.
Faye is currently the Systems and Reporting Officer in the Student Engagement and Employability unit at UOW. Faye's role supports the team's strategic decision making, and delivery of programs and services, aimed at enhancing students' career development and learning, and employability outcomes.
Looking ahead, Faye will be commencing a Graduate Consultant position at PwC in 2023.
Panelists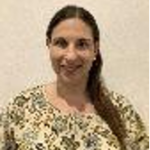 Lisette Aarons
Lisette Aarons is Program Manager (Acting), People Strategies and Capabilities, at the Australian Bureau of Statistics (ABS). She is responsible for delivery of strategic Human Resources (HR) capability for the ABS, including workforce strategy, management and planning, inclusion and diversity, learning and development, culture and ABS' employee value proposition. Lisette also leads the Australian Public Service Data Profession work program; a whole of government collaboration to uplift data capability for the Australian Public Sector workforce. Under this program, the ABS is managing the recruitment and placement of around 300 data graduates on behalf of 39 APS Agencies in 2023.
After studying economics, human resources, psychology and criminology, Lisette's early career focused on development of household surveys, providing training and advice across government on data quality and survey design. Lisette worked as a social policy advisor in the Department of the Prime Minister and Cabinet, before returning to the ABS where she managed crime and justice statistical surveys and administrative collections, and developed new measures of personal fraud and family violence. More recently, Lisette's career focus has been on program management, data governance and strategy within the ABS' data integration program, driving delivery of the ABS' contribution to the Data Integration Partnerships for Australia and growing the creation and use of national integrated data assets to inform social, economic and environmental policy. Lisette has led the Data Profession work program since its inception in September 2020.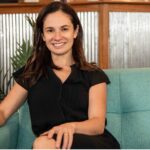 Leanne Isabella
Leanne is Head of HR for FinoComp and brings over 20 years of experience leading HR teams in both start-ups and multinational companies.
Leanne loves everything about tech start-ups and the creative opportunities they bring to do things differently, challenge the status quo, and create distinct company cultures. During Leanne's time at FinoComp she was instrumental in creating their "Fintern"(FinoComp Intern) program. FinoComp has employed at least 30 Finterns and Graduates over the last 4 years with many of them still with the company today.
Anthony Takyi
Anthony has a passion for mentoring and supporting the development of students to help them reach their career goals. He is a dedicated HR and relationship management professional specialising in the tertiary sector.
Anthony has lead emerging talent recruitment and development programmes in the UK and Australia across market leading organisations in the energy, technology, retail and professional services sectors. He currently leads the Careers Engagement Team for Australia at Chartered Accountants Australia & New Zealand where he is focussed on the attraction and growth of future talent into the profession.