Date: Monday 3 July 2023
Time: 11:30am – 1:00pm AEST
Venue: Sofitel Brisbane
The FYE (First Year Experience) NETWORK is a learning community designed for academics and professional staff involved in the transition, achievement, retention and success of commencing students in undergraduate programs. The workshop is a place where we share practices in supporting first year transition, learn from each other and network beyond our own universities. This provides us the opportunity to build an idea of how each institution enables practice change to build student belonging and engagement.
We warmly welcome anyone who focuses on the First Year Experience aspect of student transition into university, both within the curriculum and through co-curricular practices.
Student transitions into higher education : Don't leave success to chance
The topic of the 2023 FYE network is onboarding students into university for transition success.
Students experience many challenges in becoming a university student. Whilst they learn about the administrational environment early (through enrolment, etc.), the upcoming learning environment is an unknown. Finding out more about university life, and knowing what to expect, and whether their choices are right for them, and finding new friends, brings many challenges. This is set against a context of their busy and complex lives, and navigating a new environment for living and travelling.
How do we help students develop their social networks, support their adjustment and wellbeing, engage them in their learning and ameliorate the culture shock of not being in control?
Kahu and Nelson (2018) termed this incongruence as the Educational Interface, where students negotiate and re- negotiate institutional culture and their individual identity, to build their self-efficacy, positive emotions, a sense of belonging, and well-being.
We draw on two models for this network meeting:
Alf Lizzio (2006) demonstrates that the five 'senses of success' for successful transition (sense of capability, connectedness, purpose, resourcefulness, and academic culture) help academics and student support staff frame their practice.
Student Experience Transitions Model (Morgan, 2023) interlinks the key activities of academic, social, welfare, and support, and provides a framework for mapping the various stages of the transition journey.
Hear from our La Trobe colleagues, and their Get Ready program, a subject based pre-arrival program for diverse cohorts, supporting their student transition into university life and study.
Map your own practice against the Student Experience Transitions Model (curriculum and assessment, pedagogy, support, finance, employment) when onboarding students into their academic first year programs. Share your own practice and learn from colleagues.
Come away with some concrete ideas about how to improve the transition experience, build a sense of belonging, and increase chances for success for commencing students in your own practice.
We welcome you warmly to our meeting
Kathy, Deanna and Chris
Facilitators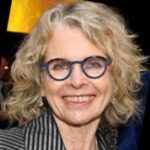 Dr Kathy Egea
Senior Lecturer and First & Further Year Experience (FFYE) Coordinator,
Institute for Interactive Media and Learning (IML)
University of Technology Sydney
[email protected]
Kathy is the First and Further Year Experience (FFYE) program coordinator at UTS and a senior lecturer in the curriculum and teaching team within the central teaching and learning unit at UTS. In this role, she connects, links, draws on practice, builds communities of those passionate about the student transition experience, in both curricular and co-curricular spaces. The program began in 2011 (as FYE project) and continues to a huge community of academics, professional staff and some students to share, learn and connect through grants and forums to support student's transitioning success. The program has been recognized both nationally and internationally through awards and invited presentations, and in 2023, Kathy co-authored the First Year Transition Module for Contemporary Appoaches to University Teaching.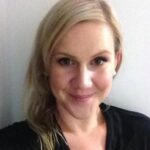 Dr Deanna Horvath
Senior Lecturer, School of Allied Health Human Services and Sport
La Trobe University
[email protected]
Deanna is a Senior Lecturer in the School of Allied Health, Human Services and Sport at La Trobe University in Melbourne. Deanna is also the Course Coordinator of the Bachelor of Food and Nutrition, an online degree that has an open access pathway that is delivered in partnership with Open Universities Australia. Deanna is passionate about supporting first year students and has been teaching large first year subjects across health for over twelve years. Deanna has received an Australian Award for University Teaching (AAUT) Citation for her work in developing programs to support student transition and success. Deanna is interested in university preparation programs, transition, the first-year experience and the use of technology in online learning design.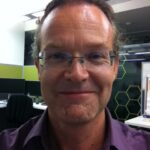 Dr Christopher Bridge
Research Fellow Teaching Innovation
La Trobe University
[email protected]
Christopher is currently a research fellow in teaching innovation, having worked extensively in learning and teaching since 2004, including in international student support, academic skills development, internationalisation of the curriculum, student success, transition and retention, teaching technologies, and in supporting skills development in teaching academics through communities of practice and practice-sharing.