Date: Monday 3 July 2023
Time: 11:30am – 1:00pm AEST
Venue: Sofitel Brisbane
The FYE (First Year Experience) NETWORK is a learning community designed for academics and professional staff involved in the transition, achievement, retention and success of commencing students in undergraduate programs. The workshop is a place where we share practices in supporting first year transition, learn from each other and network beyond our own universities. This provides us the opportunity to build an idea of how each institution enables practice change to build student belonging and engagement.
We warmly welcome anyone who focuses on the First Year Experience aspect of student transition into university, both within the curriculum and through co-curricular practices.
2022 Network Meeting
Our 2022 focus: Compassion and care – the importance of self-care in supporting students in the FY space
Our Challenge: After two years of COVID, we are all weary. How can a wellbeing focus keep us going?
The workshop: This network session will explore how we can all foster our own sense of wellbeing in order to better support the wellbeing of our first year students and therefore help them to be the best learners they can be.
We have gone through our own first year and transition experience in the last two years as we have worked through the pandemic. Now, more than ever, we need practices that support our wellbeing to ensure that the students are learning in a compassionate and caring environment.
One thing that Covid has taught us is that care matters – and that there is more to life than work. That people matter. Our job as teaching/supporting first year students is, by its very nature, a caring profession that centres people. But to do that caring work well, we need to be well.
The session will consist of research, reflection, and sharing. As always, the network will also aim to foster connections between those of us working in the first year space. We also are attending to the feedback from last year's meeting, to ensure less is more 😊
Post workshop: After the meeting, we will share resources, and hope to continue the discussion within the network.
Facilitators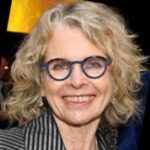 Dr Kathy Egea
Senior Lecturer and First and Further Year Experience Coordinator
University of Technology Sydney
@kathyegea

Kathy is the inaugural FYE coordinator for the award winning FYE program co-led with Jo McKenzie (2011-2018). In 2019, when FYE became FFYE (First and Further Year Experience), Kathy lead the new program, ensuring a strong focus continued in first year transition. As part of her role, Kathy co-designs regular university-wide forums with her colleagues in Teaching and Learning, and including the Faculty transition FFYE coordinators and Student support advisory members. She coordinates a small grant scheme for academics and curriculum teams, leads the subject dashboard project on cohort diversity, grows the FFYE community for academic, professional staff and students, and actively encourages colleagues to write practice-based blog posts to showcase new approaches in enhancing the student experience. Her research area is aligned to the T&L practices embedded in this work. For more information, please see https://profiles.uts.edu.au/Kathryn.Egea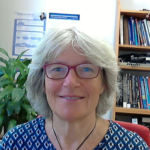 Dr Ella Kahu
Senior Lecturer, School of Psychology
Massey University Wellington
@EllaKahu

Ella is a senior lecturer in the School of Psychology at Massey University in Wellington. She also holds a senior research fellow adjunct position with the University of the Sunshine Coast. Ella's research interests are in social psychology and higher education, in particular theorising student engagement. Her research projects have primarily focussed on the experiences and engagement of first year students in the transition to university – in both on campus and online modes. Her current projects include an exploration of the use of digital tools to improve communication and relationship building in online courses, and a study on the transformative potential of citizenship education at university. She is passionate about teaching and supporting first year students, in particular in online courses, and currently teaches a first-year online course on identity, belonging, and citizenship to Bachelor of Arts students in Aotearoa New Zealand.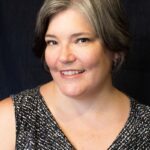 Georgina Barratt-See
Manager, U:PASS
University of Technology Sydney
@GeorginaBC

Georgina is the manager of U:PASS (UTS Peer Assisted Study Success) program, an ALTC award winning peer learning program she has managed since 2008 which supports 50 first and second year subjects. She has worked in higher education for 23 years, and specialises in the first-year experience, mentoring, peer learning, and active and collaborative learning, and has a long-term interest in student and staff mental health. In the post-pandemic, multi-modal world, and as a person with a disability, she is increasingly interested in how to sustain long-term engagement and support of student leaders and staff without burning out.