The FYE (First Year Experience) NETWORK is a learning community designed for academics and professional staff involved in the transition, achievement, retention and success of commencing students in undergraduate programs. The workshop is a place where we share practices in supporting first year transition, learn from each other and network beyond our own universities.  This provides us the opportunity to build an idea of how each institution enables practice change to build student belonging and engagement.
We warmly welcome anyone who focuses on the First Year Experience aspect of student transition into university, both within the curriculum and through co-curricular practices.
The topic for 2019 is Fostering a successful student transition experience: Developing student belonging and identity in the first year of university
Building from the student engagement topic in 2018, this workshop focuses on student belonging as critical for framing FYE practices to support our first year students.
We know from the 2014 Melbourne Centre for the Study of Higher Education study, The First Year Experience In Australian Universities: Findings From Two Decades, 1994-2014 (Baik et al., 2015), that the 2014 students indicated a strong sense of identity, but were 'less socially engaged in the university community, spent less time on campus, and more students tended to keep to themselves.' (p1). Five years on, what might the results look like now?
There is a wide literature on belonging and ways to increase belonging to support student successful transition into their first year of university and beyond to completion (some examples given in references).
For this network, we will consider the following dimensions of belonging:
Belonging to the university and as a university student
Belonging to a group and making friends and new connections
Belonging to your discipline or course and developing a professional identity
Belonging intellectually and feeling that you can succeed
The workshop will be interactive, drawing on attendees' experiences and institutional practices to understand how we foster and support these four dimensions of student belonging. Through our sharing we will encounter new ideas to take back to our institutions.
If you're participating in the workshop, before the session we ask you to choose one of the Belonging dimensions (above) that relates to your work and interests, then think about, reflect on and be prepared to share one of your (or your institution's) related practices that might help students to feel that they belong.
 We will be doing activities based on this prework.
The dimensions have overlaps, so don't worry if you can't decide which one best fits your practice. You will have opportunities to share practices and ideas with people whose work covers all four areas.
Prior to the conference, we will set up an online community to introduce ourselves and our roles, share practices and pose questions on challenges we meet. You may care to share your belonging example as well.
If you are interested in joining the online community, please email Kathy at Kathy.Egea@UTS.edu.au or join our Facebook Group here.
See you in Melbourne,
Kathy, Amanda and Ella (March 2019)
Facilitators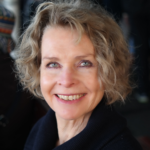 Dr Kathy Egea, Senior Lecturer and First and Further Year Experience Coordinator, University of Technology Sydney.
Kathy is the inaugural FYE coordinator (2011) for the FYE program. This program has now extended across all student levels, to include transition in, through and out, and includes PG year 1.  She leads the program and implements the transition focus across courses,  and works with both academic and professional staff in this area, leads the team of faculty coordinators, runs a small scale T&L grant scheme, organises and runs a set of transition focused university wide forums for academics and professional staff, oversees the development of academic resources for successful student transition, and interrogates system data on student success. Her research area is aligned to the T&L practices embedded in this work. @kathyegea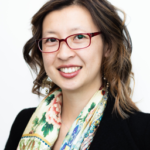 Dr Amanda White, Senior Lecturer and Faculty FYTE coordinator, UTS Business School, University of Technology Sydney.
Amanda works with academics and professional staff to implement T&L programs to assist students in their successful transition to university. Her research focuses on academic integrity, employability and online learning in higher education. Amanda has won teaching awards at the faculty and university level and is a recipient of a national Citation for Outstanding Contribution to Student Learning. She is a keen social media user and you can find her on Twitter @AmandasAudit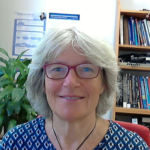 Dr Ella Kahu, Senior Lecturer, School of Psychology, Massey University Wellington
Ella's research interests are in social psychology and higher education. In particular she researches and theorises in the area of student engagement. Recent projects include her PhD exploring the engagement of mature-aged distance students in the transition to a New Zealand university and a postdoctoral project at the University of the Sunshine Coast, Australia, following a group of 18 years olds through their first year. She is passionate about supporting first year distance students in particular and currently teaches a first year distance course on identity and citizenship to Bachelor of Arts students. @EllaKahu
References:
 Baik, C., Naylor, R. and Arkoudis, S. 2015. The First Year Experience in Australian Universities: Findings from two decades, 1994 – 2014. Melbourne Centre for the Study of Higher Education (CSHE), Melbourne: University of Melbourne. Retrieved from  https://melbourne-cshe.unimelb.edu.au/__data/assets/pdf_file/0016/1513123/FYE-2014-FULL-report-FINAL-web.pdf
Burke,P. J.,Bennett, A., Burgess, C., & Gray, K. (2015).Capability, belonging and equity in higher education. Curtin University, Perth: National Centre for Student Equity in Higher Education. Retrieved from https://www.newcastle.edu.au/__data/assets/pdf_file/0011/243992/CAPABILITY-ONLINE.pdf
Kahu, E. R. & Nelson. K.  (2017): Student engagement in the educational interface: understanding the mechanisms of student success, Higher Education Research & Development, 37(1), 58-71. doi: 10.1080/07294360.2017.1344197
Kift, S. (2009). Articulating a transition pedagogy to scaffold and to enhance the first year student   learning experience in Australian higher education:Final report for ALTC senior fellowship program. Australian Learning and Teaching Council  Sydney, Australia.  Retrieved  from http://transitionpedagogy.com/wp-content/uploads/2014/05/Kift-Sally-ALTC-Senior-Fellowship-Report-Sep-09.pdf
Masika, R. & Jones, J. (2016). Building student belonging and engagement: insights into higher education students' experiences of participating and learning together. Teaching in Higher Education, 21(2), 138-150.   DOI: 10.1080/13562517.2015.1122585
Maunder, R. E. (2017). Students' peer relationships and their contribution to university adjustment: the need to belong in the university. Journal of Further and Higher Education, 42(6), 756-768. DOI: 10.1080/0309877X.2017.1311996
Meehan, C. & Howells, K (2018). In search of the feeling of 'belonging' in higher education: undergraduate students transition into higher education. Journal of Further and Higher Education, 1-15. DOI: 10.1080/0309877X.2018.1490702
Naylor, R., Baik, C., & Arkoudis, S. (2018). Identifying attrition risk based on the first year experience.  Higher Education Research & Development, 37(2), 328-342. DOI: 10.1080/07294360.2017.1370438
Thomas, L. (2012). Building Student Engagement and Belonging in Higher Education at a Time of Change. Final Report.London:Paul Hamlyn Foundation. Retrieved from https://www.heacademy.ac.uk/sites/default/files/resources/What_works_final_report.pdf
Whannell, R. & Whannell, P. (2015). Identity theory as a theoretical framework to understand attrition for university students in transition. Student Success, 6(2), 43-52. DOI: 10.5204/ssj.v6i2.286