Date: Monday 3 July 2023
Time: 2:00pm – 3:30pm AEST
Venue: Sofitel Brisbane
The STEM Education Network aims to bring educators together to learn about the diverse approaches to STEM learning and teaching among Australian universities, share ideas and explore areas of collaboration. We welcome the involvement of anyone with an interest in this area. Whether you have been involved in STEM education for decades or days, you are welcome to join.
The STEM Education Network comes together at the STARS Conference and has numerous online workshops being planned in the future. If you would like to join the network, please let us know (link here).
About the 2022 session
This year we will have two presentations with question time and three breakout rooms. The aim is to share some useful and interesting practice, encourage dialogue and an opportunity to ask questions.
Proposed program:
Presentation 1: First Nations-led STEM projects
Breakout rooms (presentations and/or structured discussions):

Authentic industry-aligned assessment
Hybrid online and on-campus teaching
Great STEM learning resources and learning resource development

Presentation 2: STEM academic preparedness matters
Convenors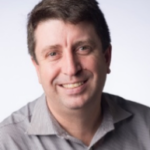 Ian Lightbody (SFHEA)
Strategic Lead (Support for Learning)
Queensland University of Technology
Ian is the Strategic Lead (Support for Learning) at the Queensland University of Technology. He was formerly the coordinator of the QUT STIMulate Program, which received numerous national and international accolades, which he continues to oversee. He has a background in teaching, management, and working with volunteers. Ian has post-graduate qualifications in education and business, and he is studying STEM support-for-learning in higher education in his doctoral studies. Ian has interests in peer-to-peer approaches, proactive motivational support and collaborative organisational strategies to enhance success for individuals and learning organisations. He has contributed to numerous publications in the field (link to QUT ePrints).
Dr Richard Medland (SFHEA)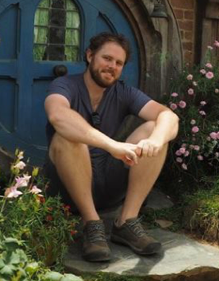 Senior STEM Educator
Queensland University of Technology
Richard is a Senior STEM Educator at the Queensland University of Technology (QUT). Richard is a leader for STIMulate a nationally and internationally awarded university-wide support for learning service (AAUT program award 2016, Two Wharton Reimaging Education awards 2016). His work focuses on support for learning good practice, designing and introducing ICT in developing environments and resource use in homes and offices. He has co-authored over 20 reports and research papers including publications within IEEE Pervasive Computing, STARS and CHI (link to QUT ePrints). Richard is a twice recognised recipient of the QUT Vice Chancellor's performance fund, and he was an invited scholar at the Oxford Internet Institute.