Date: Monday 3 July 2023
Time: 2:00pm – 3:30pm AEST
Venue: Sofitel Brisbane
The STEM Education Network aims to bring educators together to learn about the diverse approaches to STEM learning and teaching among Australian universities, share ideas and explore areas of collaboration. We welcome the involvement of anyone with an interest in this area. Whether you have been involved in STEM education for decades or days, you are welcome to join.
The STEM Education Network comes together at the STARS Conference and has numerous online workshops being planned in the future. If you would like to join the network, please let us know (link here).
About the 2023 session
This year we are delighted to be back face-to-face. The session will be suitable for academic and professional staff involved in any way in STEM learning and/or teaching in higher education.
The network event will give you the opportunity of meeting others with similar interests, share practice and discuss topics of interest.
Proposed program:
Presentation: STEM support for learning models (research findings)
Structured discussions:
Academic preparedness matters

ChatGPT and other AI software to support learning

Great STEM learning resources and learning resource development
Details:
The STEM Education Network session will dedicate 15-20 minutes on each topic.
The "STEM support for learning models" presentation is based on the PhD research of Ian Lightbody. It will provide insight into the different elements to STEM support for learning in Australian universities and residential colleges. The presentation will present a program logic model and include a discussion about helping university students to be successful in STEM courses.
Academic Preparedness: We have seen a relaxing of pre-requisites for STEM courses across Australia in response to factors ranging from increased competition, alternative study pathways, education accessibility and many more. These changes seemingly entrench at the institution level the assumption that these students will receive adequate support aligned with legislated accountability through internal responses. There appears little appetite to address the seemingly problematic status quo. What can universities do to better respond and proactively reduce the number of students who are admitted by institutions without the required learning and arrive at their introductory core units disadvantaged and setup to fail?
ChatGPT and other AI software: beneficial or threat ? AI software challenges universities and students on whether it can be used as a tool to enhance learning and teaching, or whether it is more of a threat to learning and teaching, and academic integrity. We discuss the current position on the use of AI in learning and teaching.
Learning resources – we aim to collate and share learning resource recommendations.
Convenors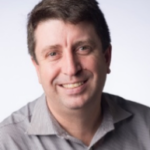 Ian Lightbody (SFHEA)
Strategic Lead (Support for Learning)
Queensland University of Technology
Ian is the Strategic Lead (Support for Learning) at the Queensland University of Technology. He was formerly the coordinator of the QUT STIMulate Program, which received numerous national and international accolades, which he continues to oversee. He has a background in teaching, management, and working with volunteers. Ian has post-graduate qualifications in education and business, and he is studying STEM support-for-learning in higher education in his doctoral studies. Ian has interests in peer-to-peer approaches, proactive motivational support and collaborative organisational strategies to enhance success for individuals and learning organisations. He has contributed to numerous publications in the field (link to QUT ePrints).
Dr Richard Medland (SFHEA)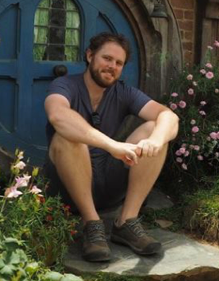 Senior STEM Educator
Queensland University of Technology
Richard is a Senior STEM Educator at the Queensland University of Technology (QUT). Richard is a leader for STIMulate a nationally and internationally awarded university-wide support for learning service (AAUT program award 2016, Two Wharton Reimaging Education awards 2016). His work focuses on support for learning good practice, designing and introducing ICT in developing environments and resource use in homes and offices. He has co-authored over 20 reports and research papers including publications within IEEE Pervasive Computing, STARS and CHI (link to QUT ePrints). Richard is a twice recognised recipient of the QUT Vice Chancellor's performance fund, and he was an invited scholar at the Oxford Internet Institute.