The Student Partnership Network is interested in focusing on student partnership in higher education across the spectrum of representation and governance, quality assurance and decision-making, learning, teaching, assessment and the student experience. It aims to create joined-up conversations between practitioners – staff and students – working in partnerships at all levels.
In Australia student partnership work is led by the Student Voice Australia (SVA) network and by the Students as Partners Network.
SVA is a national network of institutions, staff and students, committed to facilitating authentic student engagement through partnership in institutional decision-making and governance for learning, teaching and the student experience. Following a successful pilot led by Professor Sally Varnham in 2019 and further embedding of practices in 2020, SVA is currently hosted by the University of Adelaide under the leadership of the Pro-Vice Chancellor (Student Learning), Professor Phil Levy and supported by 16 Australian universities and TAFEs. SVA holds an annual Symposium which brings together Australian higher education institutions to share their experiences of partnering with students for governance and decision-making.
The Students as Partners Network was started by A/Professor Kelly Matthews (University of Queensland), has 900+ members from Australia and around the world, and is currently coordinated by the Australian co-editorial team of the International Journal for Students as Partners (IJSaP) – Kelly Matthews, Caelan Raftery (2020 UQ grad), and Nattalia Godbold (UQ PhD student). A grassroots network, students and staff stay informed via bi-annual updates and connect annually at the SaP Roundtable event to
share practices, ideas, and experiences;
discover new ways of thinking, engaging in, and reflecting on students-as-partners practices;
network with a diversity of practitioners and scholars; and
harness the creativity of staff and students to advance teaching and learning.
The new STARS Student Partnership Network will be of interest to academic and professional staff and students working across a range of areas including those responsible for student partnership work, student experience, student engagement and success, learning and teaching support, strategy and governance, as well as educators wanting to learn more about working in partnership with students in teaching and learning.
2021 STARS Network Session
In 2021 the Student Partnership Network will open a conversation to strengthen our partnership work across Australia, including an 'in conversation' discussion from two network convenors, break-out group brainstorming, and an informal panel session. The aim is to think together across networks about how we more strongly link to the work of national and international agenda shapers in higher education.
Co-convenors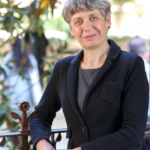 Professor Philippa Levy is Pro Vice-Chancellor (Student Learning) at The University of Adelaide, a role she commenced in 2015 following positions as Deputy Chief Executive (Academic) at the Higher Education Academy (UK) and Professor of Learning and Teaching Enhancement at the University of Sheffield. She currently leads Student Voice Australia, which focuses on strengthening student voice and partnership in tertiary education decision-making and governance. She has a long-standing commitment to student partnership approaches to pedagogy and to enhancement and innovation in learning and teaching. Philippa's expertise as an educational researcher is primarily in qualitative and mixed-mode methodologies.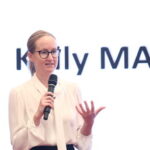 Kelly Matthews is an Associate Professor of Higher Education at The University of Queensland in Australia. Her research focuses on student-teacher relationships with a focus on pedagogical partnerships that foster meaningful learning opportunities in higher education. Recognised with both individual and team awards, she teaches undergraduate students and university lecturers in the areas of pedagogy and curriculum. Kelly has collaborated on 26 funded education projects worth $2.7 million and publishes extensively. She is an Australian Learning and Teaching Fellow, and an inaugural co-editor for the International Journal for Students as Partners. As an elected Vice-President for the International Society for the Scholarship of Teaching and Learning (2016-19), she co-authored the society's 1st strategic plan leading the focus on inclusion and equity. Kelly's new co-authored book with Mick Healey and Alison Cook-Sather, Writing about Learning and Teaching in Higher Education, is available free via open-access publisher Elon Center for Engaged Learning. She has two young children (Alex and Codi) and an amazing partner (Carlos). Connect with Kelly on twitter (@kellymatthewsUQ) or LinkedIn.