Date: Wednesday 22 June 2022
Time: 1:00pm – 2:30pm AEST
Venue: online
Student partnership and student representation: Shared goals but different approaches

Student representation and student partnership have a common goal — to give students an authentic and valuable voice in the decisions that impact their learning and education. Yet how each unfolds in complex higher education institutions differ and that difference matters. In this lively network session, we will examine our individual and collective ideas about each, how they overlap, and what distinguishes them. Through our discussion and reflection, we aim for attendees to consider how they conceptualise these terms and how it could impact future practice. We will also seek to understand how holistic ecosystems to support student voice can be created in the higher education sector across times of uncertainty and change.
Co-convenors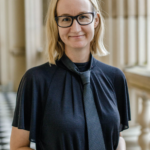 Kelly Matthews
Kelly Matthews is an Associate Professor (Higher Education) at the University of Queensland's Institute of Teaching and Learning Innovation. She is an internationally recognised scholar of teaching and learning with over 120 peer-reviewed articles, chapters, and books.
She engages in research that results in policy and practice impact in the areas of:
curriculum development;
student partnership in co-design and co-creation;
professional development of university educators; and
scholarship of teaching and learning.
Kelly translates research to practice by creating communities of learners, teachers, leaders, and specialist staff who learn about and reflect together on new practices. She has organised and led international collaborative writing groups and change institutes; created the Students as Partners Network (now numbers 900 students and staff); co-founded the International Journal for Students as Partners; and mentored countless scholars to write and publish about teaching and learning.
Connect with Kelly on Twitter @kellymatthewsUQ, learn more about her research in this podcast conversation, and read her recent co-authored book, Writing about teaching and learning in higher education.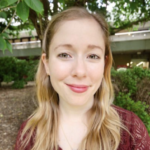 Mollie Dollinger
Mollie Dollinger is the Equity-First, Students as Partners Lecturer in the Office of the Dean of Students at Deakin University. She is an emerging scholar in the areas of participatory design, student and staff co-creation, and student equity. She recently led a National Centre for Student Equity in Higher Education (NCSEHE) grant on co-designing pathways to university with regional or rural communities and is currently working colleagues on a National Careers Institute grant exploring how to support students with a disability in work-integrated learning.
You can find Mollie on Twitter at @molliedollin or see a full list of her publications via GoogleScholar. You can also visit the Deakin Students as Partners website to learn about Deakin's initiatives.