Date: Monday 3 July 2023
Time: 11:30am – 1:00pm AEST
Venue: Sofitel Brisbane
Did you know that the Peer Programs Network (formerly Peers4Peers) is a relevant, diverse group of connected peer support professionals and higher education practitioners? Did you know that we are a well-established and flourishing community of practice?
If you are interested in how peer to peer practices such as peer mentoring, learning and coaching can be used to support and enhance student success, retention, achievement and engagement, we invite you to join this STARS network and to help shape and consolidate our rapidly growing community of practice.
Description
This session is designed for practitioners involved in peer programs at every level, be it your full focus or a part of your portfolio. Starting with a panel of student leaders who will explore the benefits of these programs and discuss how it has contributed to their future, there will also be opportunities to network with colleagues across Australia and New Zealand, as well as brainstorm solutions to common issues. The session will finish with a chance for you to meet other practitioners from your region and to be part of the state-based networks.
Convenors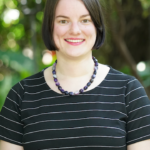 Dr Rosalind McFarlane
Monash University
Dr Rosalind McFarlane is the manager of English Connect, a peer program delivering conversational language and cross-cultural communication to students at Monash both onshore and offshore. In 2018 English Connect won the PIE (Professionals in International Education) Award for Student Support. She is one of the organisers of the Victoria-Tasmania Peer Programs Network.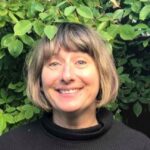 Sally Fuglsang
University of Tasmania
Sally Fuglsang is the manager of Communities and Enrichment at the University of Tasmania. This role and her previous roles have included supporting peer program coordinators and leaders, as well as designing and delivering peer programs. She has been an organiser of the Victoria-Tasmania Peer Programs Network.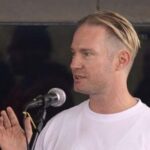 Nathan Seng
Griffith University
Nathan is the Manager, Student Transition, Mentoring & Financial Support at Griffith University. Nathan supports student development, retention, and success through the coordination of peer mentoring and learning, orientation activities and student leadership initiatives. Nathan utilises a social constructivist approach and community development framework to coordinate systems and processes that will enhance the student experience.