Did you know that the Peer Programs Network (formerly Peers4Peers) is a relevant, diverse group of connected peer support professionals and higher education practitioners? Did you know that we are a well-established and flourishing community of practice?
If you are interested in how peer to peer practices such as peer mentoring, learning and coaching can be used to support and enhance student success, retention, achievement and engagement, we invite you to join this STARS network and to help shape and consolidate our rapidly growing community of practice.
Over the last year, the Peer Programs Network has evolved into a dynamic, vibrant learning community that meets to share ideas, liaise and work together throughout the year. We have active chapters in Victoria-Tasmania and NSW, and the Queensland and WA chapters are just about to take off. Our continuous evolution means that we are now enjoying 2019 as a truly Australasian Peer Programs Network, as additional members from across Australia and New Zealand join our community of practice.
During 2018 we created an online newsletter, Community Notes, and we engaged in various projects, e.g., Good Practice Principles and Directories. We will provide updates about these at the 2019 STARS Conference; we will also look at how we can improve our SharePoint site to better support each other. Your feedback, suggestions and contributions can help to enhance our community.
Areas you may be interested in include: evaluation/evidence of impact, volunteering and the Fair Work Act, online platforms or integrated institutional systems such as reward and recognition. There may be other areas that you would like to share. You can contribute however much you like. This is your community of practice, too, however you choose to participate.
Etienne and Beverley Wenger-Trayner, key social learning theorists and community of practice authorities, recently sent us this personal message as we in the Peer Programs Network continue to grow as learning partners and knowledge creators:
Greetings to all our friends in Australia and New Zealand. Thank you for including us in your inaugural Community Notes.
A true community of practice acts as a social learning space. It is a space where members invest the difference they care to make, engage their uncertainty with each other, and pay attention to each other's contribution. It's a delicate space because it depends so much on trust, on dealing with power relations, and on candidness. But when it works well, we have found it to be a very uplifting experience and one that can make a difference.
From what we heard, it sounds like many of you are already doing that.
This is the kind of work we find inspiring.
Etienne and Beverly Wenger-Trayner.
Convenors
Dawn Jones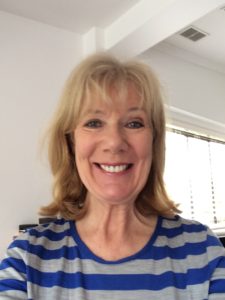 Dawn Jones leads Innovation and Ideas, Peer Support, in Deakin's Student Academic and Peer Support Services area. With more than 30 years of hands-on teaching, management and student mentoring experience, her current leadership includes advising on all student peer mentoring programs and developments at Deakin, including the PASS and CloudPASS programs, Maths Mentors, Success Coaches, Students Helping Students Mentors, Study Hall and the Deakin Student Mentor Community of Practice. In 2014 Dawn and her team created the Deakin Students Helping Students Strategy to bring together more than 30 social, academic and practical peer support programs across the University to establish common ground and a One-Deakin approach to best practice, reward and recognition, recruitment and training and other areas.  More currently Dawn has created and implemented a coordinator development program for new and established peer support program coordinators and has launched the Victorian Peers4Peers Network, a STARS Conference initiative, with her colleague Dr Rosalind McFarlane from Monash University.
Deakin operates to ensure that engagement and innovation are grounded in all aspects of Deakin life, and student peer mentoring is a crucial part of students' Deakin University experience. Working on the principle that 'learning happens everywhere', Dawn has led Deakin's student mentoring community to become a key factor in the integration of all Deakin experiences, and has placed Deakin student peer mentoring in a vibrant, global context.
Rosalind McFarlane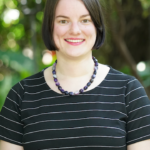 Rosalind McFarlane is the Senior Program Coordinator for English Connect at Monash University. A co-curricular peer program, English Connect delivers language in cultural context, communication skills and student engagement programs. With a background in cross-cultural literature, Ros leads the Conversational English and Language for Employment portfolios. These include Let's Chat, a semester-long engagement program focusing on everyday English in an Australian cultural context, as well as Workplace Talk, focusing on professional communication skills for final year students and those doing work-integrated learning. Ros also leads collaborations with the Faculty of Business and Economics regarding global professional practice as well as the Faculty of Education on placement-related communication. In 2017 Ros also launched the Victorian-Tasmania chapter of the STARS Peers4Peers Network in collaboration with Dawn Jones from Deakin University.
Monash University is invested in student engagement especially in the peer learning space. With programs such as PASS, Peer Mentors and English Connect, the university is looking at new innovations in peer learning and how they contribute to the student engagement experience overall. With English Connect, Monash is committed to providing excellence in international student support and global outreach for all students.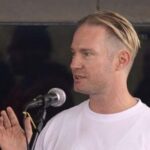 Nathan Seng
Nathan is Griffith University's Manager, Mentoring and Orientation. Nathan supports student transition and development through the coordination of orientation, peer mentoring and student leadership initiatives across the University. In addition, Nathan has experience working across the higher education sector including the development and implementation of community partnerships, training, leadership programs and scholarships.
Nathan holds qualifications in Social Science and Community Services Management and is an accredited Mental Health First Aid Instructor. He brings 20 years of experience in mental health, community building and training to his work in supporting a strong community development framework for the transition experience of students.
Melissa Zaccagnini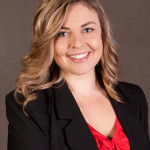 Melissa leads the Peer Learning team, within the Learning, Teaching & Curriculum Division of the University of Wollongong, which includes 130 peer leaders and engages over 4000 students per year across 8 campuses. With over 10 years' of experience in the design, implementation, management and evaluation of peer led programs (academic, cultural, social and wellbeing),  Melissa has great enthusiasm for the value of peer programs in higher education,  especially advocating for the strategic inclusion of peer to peer opportunities to complement and enhance traditional teaching and learning environments and support student transition and success.
As Head of the National Centre for PASS and an International Certified Trainer, Melissa has had the privilege of delivering accredited PASS Supervisor training to hundreds of colleagues from Australia, New Zealand, Malaysia, Fiji, Singapore and China. The international success of the PASS model has inspired Melissa to identify key transferable elements which can be utilised to continuously evolve and operationalise peer based offerings to meet institutional and student needs. Melissa enjoys working collaboratively with colleagues to support innovation and sharing of best practice around peer programs, both at UOW and across the Australasia region/ Internationally.
References
Andrews, J & Clark, B. (2011). Peer mentoring works! How peer mentoring enhances student success in higher education. The Higher Education Academy, Aston University. https://www.heacademy.ac.uk/system/files/aston_what_works_final_report_1.pdf
Boud, D. (2006). Situating academic development in professional work: using peer learning. International Journal for Academic Development, 4, 3-10.
Crisp, G. & Cruz, I. (2009). Mentoring college students: a critical review of the literature between 1990 and 2007. Research in Higher Education, 50(6), 525–545.
Ender, S., & Kay, K. (2001). Peer Leadership Programs: A Rationale and Review of the Literature. In Peer Leadership: A Primer on Program Essentials. Monograph Series No. 32, edited by S. L. Hamid. Columbia: National Resource Center for The First-Year Experience and Students in Transition, University of Carolina.
Esplin, P., Seabold, J. & Pinnegar, F. (2012). The architecture of a high-impact and sustainable peer leader program: A blueprint for success. New Directions in Higher Education. Special Issue: Peer Leadership in Higher Education, 157, 85-100.
Gidley, J., Hampson, G., Wheeler, L. & Bereded-Samel, E. (2010). From access to success: an integrated approach to quality Higher Education informed by social inclusion theory and practice. Higher Education Policy, 23, 123-147.
Kuh, G. D. (2008). High-Impact Educational Practices: What They Are, Who Has Access to Them, and Why They Matter. Washington, DC: Association of American Colleges and Universities.
Newton, F., Ender, S., & Gardner, J. (2010). Students helping students: A guide for peer educators on college campuses, (2nd ed). Jossey-Bass, CA.
Shook, J. L., & Keup, J. R. (2012). The Benefits of Peer Leader Programs: An Overview from the Literature. New Directions for Student Services, 157, 5-16.
Thomas, L. (2002). Student retention in higher education: The role of institutional habitus. J. Education Policy, 17(4), 423-442.
Tinto, V. (2003). Learning better together: The impact of learning communities on student success. Higher Education Monograph Series, 2003-1. Higher education program, Syracuse University.
Topping, K. (2005). Trends in peer learning.  Educational Psychology, 25(6), 631–645.
Yorke, M. (2006). Student engagement: deep, surface or strategic? Keynote address at the 9th Pacific Rim First Year in Higher Education Conference: Engaging Students. Gold Coast, Australia.
Zepke, N., Leach, L., & Prebble, T. (2003). Being learner centred: One way to improve student retention?  Studies in Higher Education, 31(5), 587-600.