Date: Monday 3 July 2023
Time: 11:30am – 1:00pm AEST
Venue: Sofitel Brisbane
About the Network
Peer programs bring a wealth of benefits to the higher education setting, from improving a sense of belonging and wellbeing to academic support, they bring not only great outcomes to the students who participate, but also to the students who lead them. As an incredibly diverse space spanning everything from more fomalised programs such as PASS to bespoke offerings for one faculty or discipline, peer programs provide support for huge numbers of students across different areas of the student lifecycle and are a flexible, adaptable way of encouraging engagement.
This network is open to practitioners with a wealth of experience to those who are new to the area, from those for whom peer programs is their entire job, to those who have it as a section of their work. Exploring topics such as training, recruitment, evaluation, reporting and engagement strategies post-Covid, the network is a great place to share ideas, get advice and find a community dedicated to fostering strong peer connections at all levels.
Session Description
The 2023 session at STARS will focus on how we design, maintain and sometimes remake peer programs in the face of changing circumstances. With an emphasis on sharing good practice and new ideas, the session will be of benefit to anyone who is curious about how they could create, improve or just bring new ideas to their peer program. Featuring peer leaders from Griffith, there will also be a chance to connect with the student voice and discuss post-Covid engagement trends. Finally, participants will have a chance to link up with others from their regional area and join communities of practice across Australia and New Zealand.
Convenors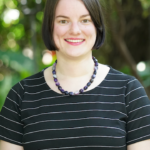 Dr Rosalind McFarlane
Monash University
Dr Rosalind McFarlane is the manager of English Connect, a peer program delivering conversational language, cross-cultural communication classes and events to help people settle into Melbourne at Monash University. In 2018 English Connect won the PIE (Professionals in International Education) Award for Student Support. She is also a College Head for one of the residential colleges at Monash, supporting students after hours with everything from engagement to emergency response.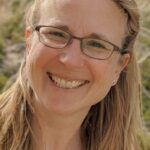 Kathryn French
University of Tasmania
Kathryn is the PASS Program Coordinator at the University of Tasmania and have a special interest in the science of learning and the unique educational experiences of neurodivergent individuals. I obtained my PhD in physiology and pharmacology from the University of Queensland back in 2002 and continued working in research there until 2010. Following my time at the University of Queensland, I moved to Charles Sturt University, initially involved in both teaching and research. Later I took on a student support role, overseeing the Student Outreach Team. This team was comprised of peer leaders and used data-driven interventions to assist at-risk students. In 2018, I joined the University of Tasmania as the PASS Program Coordinator. In addition to this role, I have also provided Learning Advisor consultations and created a staff Community of Practice for neurominority staff members at the University of Tasmania.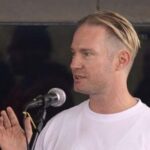 Nathan Seng
Griffith University
Nathan is the Manager, Student Transition, Mentoring & Financial Support at Griffith University. Nathan supports student development, retention, and success through the coordination of peer mentoring and learning, orientation activities and student leadership initiatives. Nathan utilises a social constructivist approach and community development framework to coordinate systems and processes that will enhance the student experience.