We are excited to have the continued support of the following for the 2023 Conference and for their valuable contribution towards the success of STARS.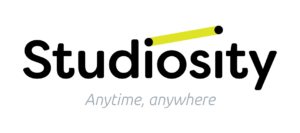 How Australian universities are setting the global standard for 24/7 feedback and peer connection
The university support ecosystem is multi-faceted, and in 2023 ethical, 24/7 human feedback and peer support are well-established as core components of a quality student experience. We are proud to be the overwhelming choice for Australian universities, renowned for our unparalleled integrity policy, stringent quality assurance, world-class technology, utmost care of our online teams, academic rigour, and investment in local relationships.
When every student has the opportunity to seek and receive timely, accessible feedback and peer connection, the results are clear: happier students, improved QILT scores, and a measurable economic return for universities in higher retention and progression rates. Our university partners have already lifted the student experience to new levels and are setting the standard globally. It is a pleasure to be working alongside you, our Academic Advisory Board, and your students, to improve life chances for students everywhere.
– Jack Goodman, Founder and Chair, Studiosity