Date: The Transition Out Network will be taking a break in 2023, but back at STARS in 2024.
Nearly 180,000 students in Australia graduate with a bachelor's degree every year, 113,000 students graduate from postgraduate coursework degrees, and 10,000 from postgraduate research degrees. These graduates are moving on to a world characterised by rapid and complex change, globalisation and lower graduate employment rates than that experienced by their predecessors. Most will experience multiple occupations over the life of their careers in a degree of discipline mobility not seen in previous generations.
The complexity and uncertainty inherent in graduate futures presents particular challenges for contemporary students. As they near the completion of their course, they are navigating the high stakes assessment that will dictate their degree outcome, and impending major life decisions.
For many students, this is a period of their lives imbued with some anxiety and many questions. Has the course in which they have invested so much time, effort, money and hope provided them with the capabilities they need in the next stage of their lives? What does the world expect of them? What options are available? How big is the step to the next rung on the ladder? How will they manage without the networks and structures that have supported them through their studies?
For universities, too, the pressure to demonstrate the value of higher education and graduate employability in a time of rapid growth is presenting significant challenges. How is graduate employability and value to be defined, measured and recorded? How might the efforts of departments across an institution be marshalled to achieve greater impact? What roles do curriculum, co-curricular activities and support departments play, and how do these interact to effect positive outcomes for large numbers of students?
The focus of this network is on this critical 'transition out' stage of the student career and the journey that follows. It will provide an opportunity to extend the debate regarding strategic and practical approaches to enhancing the 'transition-out' experience and long term outcomes for students at all levels of the higher education experience. Convened by two Australian Government Learning and Teaching Fellows with contributions from international experts in the field, participants will have opportunities to share critical insights, practical evidence-based approaches to improving curricula and co-curricula transition experiences, and to develop research partnerships and programs of national and international importance.
The 2022 STARS Transition Out Network will be held at 11am Thursday 23 June. Join us as we discuss how capstone curriculum can consolidate learning and support students to connect with industry, and transition confidently to graduate employment. During this session you will hear from:
Opening address – Professor Nicolette Lee, Deputy Vice Chancellor Education La Trobe University who is a leading expert in Capstones and Australian Learning and Teaching Fellow.
Practice Case Study – Dr Laura Glitsos and Andrea Burns (ECU), will share their reflections on the importance of working in partnership with industry in the design of capstone curriculum.
Student Experiences – hear from former students about the impact of capstones on their learning and career journey.
Ultimately, the aim of this virtual Network meeting is to support and encourage academic and professional staff to establish and develop a sustainable capstone curriculum (and projects) within their respective universities. Participants are encouraged to share their own experiences and capstone projects during the session (and even before with the Convenors). So it's a mix of input, discussion, sharing and planning.
Convenors
Professor Trevor Cullen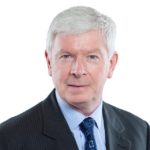 Professor of Health Journalism
School of Arts and Humanities
Edith Cowan University
Prof. Trevor Cullen is from Edith Cowan University in Perth, and he has received several university and national teaching awards. His research areas include journalism education, health reporting and media coverage of infectious diseases. Prof. Cullen is an Australian Teaching National Teaching Fellow, and he led a national program to develop Capstone units in tertiary journalism programs in Australia. He is the recipient of an Australian Award for University Teaching (AAUT). Trevor was the first journalism educator in Australia to receive these two awards.
Professor Jessica Vanderlelie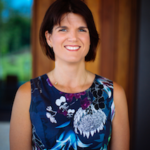 Deputy Vice-Chancellor Students
La Trobe University
Prof. Vanderlelie is the inaugural Deputy Vice-Chancellor Students at La Trobe University leading the university to develop and implement a sustainable, and integrated strategy to improve the student experience and outcomes. Jessica is a passionate academic that has demonstrated sustained leadership in learning and teaching in Australian Higher Education with a key focus on supporting student and graduate success. Jessica is an Australian Learning and Teaching Fellow and led the national program entitled 'Engaging alumni for graduate success'.