Date: Monday 3 July 2023
Time: 2:00pm – 3:30pm
Venue: Sofitel Brisbane
The STARS Wellbeing Network is dedicated to learning more about the initiatives and endeavours of our network members.
Network Title: Am I ok? An interactive session on wellbeing to support yourself and others
Convenors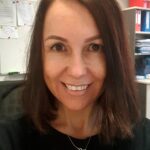 Suzanne Bocking
B.AdEd, MSSc (Counselling), MACA
Suzanne's life mission is to assist individuals with positive transformation in their lives. She possesses a Bachelor's Degree in Adult Education, a Master's Degree in Social Science in Counselling and is a registered clinical supervisor with the Australian Counselling Association.
Suzanne's professional exposure began in the fitness industry, where she worked her way into leadership. She then went on to work for over ten years throughout Asia and Australia with large multinational corporations in organisational development, change management and human resources. A career change followed a life change, and Suzanne started up a highly successful business, which is still operating in Singapore, to support and empower women.
In 2008 Suzanne moved back to Australia and began working in trauma-informed care; supporting survivors of child sexual assault, people with a lived experience of suicide and those affected by disasters.
Suzanne continues to do all the things she is passionate about: running her own business, counselling, clinical supervision, peer support sessions, providing education in both adult and child settings, mentoring women and consulting to not-for-profit organisations.
Her integrity and commitment to the restoration and betterment of people is what continually motivates her to be her best.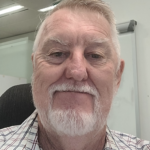 John Silver
John has been Journeying with people in a professional sense since 1990, exploring how their mental, emotional and spiritual self, journey through life transitions. He is driven by a core value of helping people experience personal growth and wholeness. John values the possibilities in effective team work and that people respond well to an inclusive, equipping, strengths based approach that values each individual in a just and equitable manner.
John has been involved in tertiary education since 2015 and has moved from Sessional to Senior Lecturer, currently working across the placement organisation to oversee the development of our students into professional counsellors.
Research interests include the origins of passive aggressive behaviour in specific populations and facilitating the re-establishment of biopsychosocialspiritual identity for people leaving religious cults.