The FYE (First Year Experience) Network is a learning community designed for academics and professional staff involved in FYE initiatives where the focus is on the transition, achievement, retention and success of commencing students into undergraduate programs.
FYE has always been important in ensuring student success. Given that Higher Education providers are required to implement the Higher Education Standards Framework (see https://www.legislation.gov.au/Details/F2015L01639) by January 1st 2017, FYE has now become essential in demonstrating how we support students' transition. We can use this NETWORK to share how we provide evidence to address this framework, in particular section 1.3 on Orientation and Progression.
Questions to get the Network discussion started:
Engagement – How do we engage both academics and professional staff in providing a consistent and connected experience for students new to university?
Effecting and leading change – How do we influence and effect institutional practice change for FYE? How do we align the work in FYE to the university strategic teaching and learning plans?
Evaluation and use of DATA – How do we assess the needs and preparedness of commencing students, monitor their success, and evaluate whether our first year practices are working?
Sustainability through ongoing funding – What practices/arguments have been used to sustain successful practices beyond HEPPP funding into university-funded practices?
We invite you to join the Network online to share and discuss these ideas further.
The online Network discussions will enable us to see what other institutions are doing and learn from each other. By sharing our practices on what's working and what is changing, and how we evaluate the success of FYE practices in FYE, we can help each other to improve our practices and better support the success of our students.
If you are interested, please email Kathy at Kathy.Egea@UTS.edu.au. I work at University of Technology Sydney.
Convenors
Dr Kathy Egea

Senior Lecturer, UTS FYE Coordinator Institute for Interactive Media and Learning
University of Technology
Dr Kathy Egea is the coordinator of the STARS First Year Experience Network, and previously of the FYE SIG since its inception at the last FYHE conference in 2014.
Kathy is the inaugural First Year Experience coordinator in the Institute for Interactive Media and Learning (IML) at the University of Technology Sydney. This is a HEPPP funded role. She co-leads the program and implement the UTS FYE strategy, leads the team of faculty coordinators, runs a small scale T&L grant scheme, develops academic resources for casual academic staff, and interrogates system data on student success. Most importantly, she builds a growing community of practice on rst year transition with colleagues inside and outside UTS, creating opportunities for partnerships for both academic and student support staff within UTS and beyond.
Distributed leadership underpins the success of academic and professional staff engagement in UTS FYE strategy. In 2014, the FYE team (FYE coordinator, Director of IML, and faculty FYE coordinators) won the university Teaching and Learning award for Widening Participation, with their work on the FYE strategy published and presented both within Australia and overseas at FYE conferences. In 2016, th FYE team won an AAUT citation for distributed leadership of the UTS FYE program.
Jill Thomas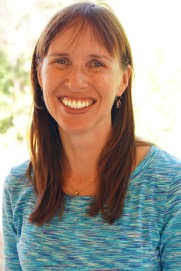 B.ed, GradDipBusSys, MBus(IT)
James Cook University
Jill Thomas is the Manager Student Success and lead of the Student Retention Priority Project at James Cook University. Jill's team lead the Learning Analytics, Predictive Analytics and Survey Coordination functions at JCU to provide insights into the student experience, performance, retention and support needs. Jill works with a range of projects, professional and academic staff across the university to maximize student access of existing support services and support the JCU College Student Support Of cers who work with academics staff and student data to provide direct support to rst year students who are showing signs of being at risk of attrition. Additionally Jill leads evaluation of existing student support programs to support data informed decision making. Based in Cairns, Jill has a background in Education, Business Analysis and is currently completing a Masters in evaluation through Melbourne University.
Professor Sally Kift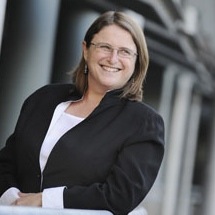 Deputy Vice-Chancellor (Academic)
James Cook University
President of the Australian Learning and Teaching Fellows (ALTF)
STARS Fellow
Sally Kift is Deputy Vice-Chancellor (Academic) at James Cook University and President of the Australian Learning and Teaching Fellows (ALTF). Prior to commencing at JCU in 2012, Sally was
a Professor of Law at Queensland University of Technology, where she also served as Law Faculty Assistant Dean, Teaching & Learning (2001-2006) and QUT's foundational Director, First Year Experience (2006-2007). Sally is a national Teaching Award winner (2003) and national Program Award winner (2007). She was awarded a Senior Fellowship by the Australian Learning and Teaching Council (ALTC) in 2006 to investigate the rst year experience and is currently a Discipline Scholar in Law.