The FYE (First Year Experience) NETWORK is a learning community designed for academics and professional staff involved in the transition, achievement, retention and success of commencing students into undergraduate programs. The workshop is a place where we share practices in this first year transitional space, learn from each other and network beyond our own universities.  This provides us the opportunity to build an idea of how each institution enables practice change to build student engagement.
This year the FYE NETWORK will focus on student engagement, from the perspective of research (educational interface within a socio-cultural context and its impact on student engagement),  and evidence-based practices that we use to support student engagement ( emotionally, cognitively and behaviourally).   We will workshop ways  to engage students within both the curriculum and extra curricular practices. We will model practice change though our activities, and hopefully enable attendees to engage in a range of practices that might be useful in their context.
Prior to the conference, perhaps you could join our online community to share what works and pose questions on what challenges us in our own roles.
If you are interested in joining the online community, please email Kathy at Kathy.Egea@UTS.edu.au
Resources
Facilitators
Dr Kathy Egea, University of Technology Sydney, Australia
Dr Ella Kahu, Massey University,  NZ
Dr Cassandra Colvin, Charles Sturt University, Australia
Dr Kathy Egea

Senior Lecturer, UTS FYE Coordinator Institute for Interactive Media and Learning
University of Technology
Dr Kathy Egea is the coordinator of the STARS First Year Experience Network, and previously of the FYE SIG since its inception at the last FYHE conference in 2014.
Kathy is the inaugural First Year Experience coordinator in the Institute for Interactive Media and Learning (IML) at the University of Technology Sydney. This is a HEPPP funded role. She co-leads the program and implement the UTS FYE strategy, leads the team of faculty coordinators, runs a small scale T&L grant scheme, develops academic resources for casual academic staff, and interrogates system data on student success. Most importantly, she builds a growing community of practice on rst year transition with colleagues inside and outside UTS, creating opportunities for partnerships for both academic and student support staff within UTS and beyond.
Distributed leadership underpins the success of academic and professional staff engagement in UTS FYE strategy. In 2014, the FYE team (FYE coordinator, Director of IML, and faculty FYE coordinators) won the university Teaching and Learning award for Widening Participation, with their work on the FYE strategy published and presented both within Australia and overseas at FYE conferences. In 2016, th FYE team won an AAUT citation for distributed leadership of the UTS FYE program.
Ella Kahu 

Lecturer, School of Psychology
Massey University 

Ella Kahu is a lecturer within the School of Psychology at Massey University in Wellington, New Zealand. She teaches first year courses on psychology and citizenship, both on campus and through distance delivery. Her broad research interests are in social psychology, often exploring how people manage their at times conflicting social roles and identities. Her current focus is higher education students and her conceptual framework of student engagement is widely agreed to be a valuable tool for understanding the student experience. Her PhD thesis and associated publications examined the engagement of mature-aged distance students in the transition to university, with a particular emphasis on emotional engagement and the role of the family. She is continuing to research and publish on student engagement with a project in collaboration with the University of the Sunshine Coast following a group of school leavers through their first year at university.
Dr Cassandra Colvin (@casssays)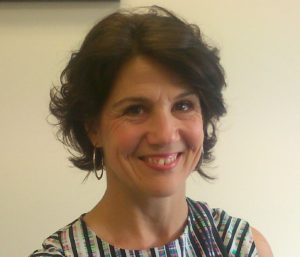 Manager, Adaptive Learning and Teaching Services
Charles Sturt University
Cassandra is currently Manager, Adaptive Learning and Teaching Services at Charles Sturt University. Prior to this appointment she was employed at the University of South Australia as Manager, Learning Analytics, and Manager, Enhancing Student Academic Potential, an academic intervention program targeting first-year students who had been identified as academically vulnerable. In her time in learning analytics related roles, Cassandra has developed a national and international profile for her work as a practitioner and scholar. In 2015 she was lead researcher and author for a commissioned report for the Office for Learning Analytics that investigated learning analytics take up across the Australian higher education sector. More recent research has focused on leadership, and its affordances for learning analytics implementations, in addition to conceptual works exploring ontological and epistemological framings of learning and learning analytics. Cassandra regularly reviews for peak international learning analytics organisations, including the Journal of Learning Analytics and the Learning Analytics and Knowledge (LAK) Conference, and is presently Chair of the Practitioner Track for LAK 2018 (to be held in Sydney in March). Cassandra has also enjoyed extensive experience in the international education industry, primarily in management roles supporting the needs of international students. In 2007, Cassandra led the team at Edith Cowan University which an Australian Office of Learning and Teaching program full program award in the category 'The First-Year Experience', and has also been an assessor for this award. Cassandra has presented widely on themes relating to learning analytics, student support, and intercultural interactions. Particular interests include learning analytics implementations and practice in higher education, intercultural relations between students, and embedding quality and continuous improvement tenets into all aspects of her work.