About
The implementation of the Higher Education Participation and Partnership Program (HEPPP) since 2010 has fundamentally changed the scale, scope and approach to student equity work in Australian universities. Institutions have contributed to, and drawn on, a rapidly growing evidence base on the nature of the challenge and what works in widening participation for students from low SES backgrounds. Participation rates have increased substantially and there are significantly more students from low SES backgrounds in the system now than ever before. However, these gains have been uneven across the sector and are difficult to attribute to institutional HEPPP programs.
The question for this year's network meeting is how we substantiate successful outcomes and communicate them to key stakeholders inside and beyond higher education institutions.  The aspiration for the Student Equity network is that discussions will lead to:
Improved sharing of existing and emerging evidence of successful strategies to increase participation by students from equity groups
More strategic and evidence-informed approaches to institutional student equity programs and practice
Coordinated action to influence public policy
Collaborations to conduct cross-institutional research, present innovations and disseminate findings from research and practice.
The Student Equity network would be of interest to outreach and equity practitioners who are managing or evaluating institutional programs as well as researchers and institutional analysts with an interest and expertise in student equity programs and initiatives. The network takes a broad approach to the student lifecycle, spanning students' journeys from first considering university as their path to realising (desired) career and life outcomes post-graduation while focussing on students who belong to one or intersecting equity groups.
Session structure
The networking session is an opportunity to share and consolidate existing evidence of successful student equity strategies with a view to inform future practice and policy. In 2018, the focus will be on measures of program success and the methods used to evaluate outcomes.
The group will be encouraged to reflect on the strengths of current approaches to demonstrate success and how any weaknesses can be addressed.  In anticipation of the introduction of a performance-based funding regime for higher education, we will also discuss possible new measures of success that go beyond the existing indicators of access, participation, retention, success and completion rates and would reward positive outcomes for students from equity backgrounds.
Convener
Dr Nadine Zacharias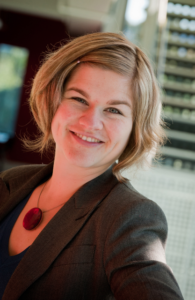 National Centre for Student Equity in Higher Education
Nadine a research-trained practitioner and a practice-informed researcher with expertise in the fields of equity policy, equity program design, management and evaluation, inclusive teaching and learning in higher education, and gender equity in employment. She joined the National Centre for Student Equity in Higher Education (NCSEHE) in 2017 as a Senior Research Fellow to work on the intersection of equity research, policy and practice and to nurture increased collaborations and exchanges between researchers, practitioners and policymakers. Nadine was an inaugural Equity Fellow sponsored by the NCSEHE to undertake a strategic student equity research project of national significance and was Director, Equity and Diversity at Deakin University from 2010-2016. She was the Chair of the 2015 Equity Practitioners in Higher Education Australasia (EPHEA) conference in Geelong and EPHEA President in 2012/13.
Nadine's Fellowship project investigated the sector's response to HEPPP and found that the national equity program provided an opportunity for universities to develop bespoke equity programs and that any assessment of their 'success' should consider what kind of program works best for a specific university in its context (https://www.ncsehe.edu.au/publications/the-australian-student-equity-programme-and-institutional-change-paradigm-shift-or-business-as-usual/).
She is currently involved in collaborative research projects which focus on student persistence in higher education as well as the impact of outreach work on school leaver applications to university in urban and regional low SES communities in Queensland. Nadine led an influential cross-institutional research project on the effectiveness of equity scholarships funded by the NCSEHE with QUT and the University of Sydney as research partners (https://www.ncsehe.edu.au/effective-scholarships-equity-students/).
Bibliography
Bennett, A., Naylor, R., Mellor, K., Brett, M., Gore, J., Harvey, A., Munn, B., James, R., Smith, M., and Whitty, G. (forthcoming). The Critical Interventions Framework Part 2: Equity Initiatives in Australian Higher Education: A Review of Evidence of Impact. Canberra: Commonwealth of Australia.
Burke, P.J. (2013). The Right to Higher Education: Beyond widening participation. New York: Routledge.
Harvey, A., Burnheim, C. & Brett, M. (Ed.) (2016). Student Equity in Australian Higher Education: Twenty-five years of A Fair Chance for All. Melbourne: Springer.
Naylor, R. (2017). First year student conceptions of success: What really matters? Student Success, 8(2), 9-19. doi: 10.5204/ssj.v8i2.377
Naylor, R., Baik, C. & James, R. (2013). Developing a critical interventions framework for advancing equity in Australian higher education. Melbourne: Centre for the Study of Higher Education, University of Melbourne.
Zacharias, N. (2017). The Australian student Equity Programme and institutional change: Paradigm shift or business as usual? Perth: The National Centre for Student Equity in Higher Education (NCSEHE), Curtin University.