Nearly 180,000 students in Australia graduate with a bachelor's degree every year, 113,000 students graduate from postgraduate coursework degrees, and 10,000 from postgraduate research degrees. These graduates are moving on to a world characterised by rapid and complex change, globalisation and lower graduate employment rates than that experienced by their predecessors. Most will experience multiple occupations over the life of their careers in a degree of discipline mobility not seen in previous generations.
The complexity and uncertainty inherent in graduate futures presents particular challenges for contemporary students. As they near the completion of their course, they are navigating the high stakes assessment that will dictate their degree outcome, and impending major life decisions.
For many students, this is a period of their lives imbued with some anxiety and many questions. Has the course in which they have invested so much time, effort, money and hope provided them with the capabilities they need in the next stage of their lives? What does the world expect of them? What options are available? How big is the step to the next rung on the ladder? How will they manage without the networks and structures that have supported them through their studies?
For universities, too, the pressure to demonstrate the value of higher education and graduate employability in a time of rapid growth is presenting significant challenges. How is graduate employability and value to be defined, measured and recorded? How might the efforts of departments across an institution be marshalled to achieve greater impact? What roles do curriculum, co-curricular activities and support departments play, and how do these interact to effect positive outcomes for large numbers of students?
The focus of this network is on this critical 'transition out' stage of the student career and the journey that follows. It will provide an opportunity to extend the debate regarding strategic and practical approaches to enhancing the 'transition-out' experience and long term outcomes for students at all levels of the higher education experience. Convened by two Australian Government Learning and Teaching Fellows with contributions from international experts in the field, participants will have opportunities to share critical insights, practical evidence-based approaches to improving curricula and co-curricula transition experiences, and to develop research partnerships and programs of national and international importance.
Convenors
Professor Nicolette Lee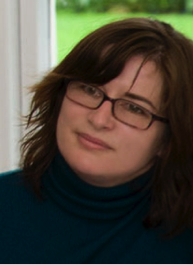 Executive Director (Educational Partnerships and Quality)
La Trobe University
Nicki is the Australian Government Office for Learning and Teaching National Senior Teaching Fellow for Capstones across Disciplines (capstonecurriculum.com.au). She is also currently the Executive Director (Educational Partnerships and Quality) at La Trobe University in Melbourne, Australia. Nicki has held numerous senior academic positions in the Australian University sector, including as Acting Pro-Vice Chancellor and Executive Director (Learning and Teaching) at Victoria University and Academic Director, Swinburne Professional Learning. In these roles, she has led a number of large scale institutional change programs, including the implementation of capstone experiences, standards and evaluation frameworks. Over the years she has designed final year programs for more than 30 courses, including the Swinburne Design Centre. Her research outputs span curriculum and the student experience, institutional quality mechanisms, learning and teaching practice, and the design and evaluation of learning environments.
Associate Professor Trevor Cullen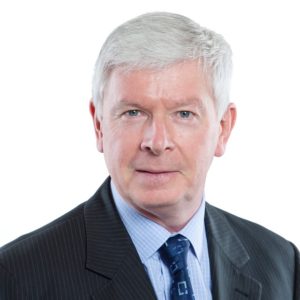 Head of Journalism and Director of CREATEC Research Centre
School of Arts and Humanities
Edith Cowan University

Trevor is Head of Journalism and Director of CREATEC Research Centre in the School of Arts and Humanities at Edith Cowan University in Perth, Western Australia. He has received several university and national teaching and research awards. In July 2015, he was awarded an Australian Learning and Teaching Fellowship to design and develop journalism capstone units for tertiary journalism programs throughout Australia. He is the first journalism educator in Australia to become a National Teaching Fellow. For more information, please visit the his website at: http://www.trevorcullen.id.au